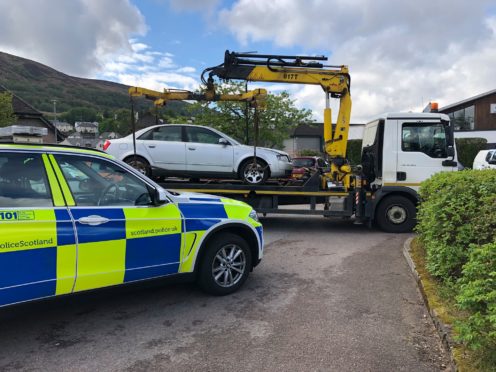 A total of 34 untaxed vehicles were identified by officers from the Road Policing Unit in Fort William over the course of a two-day operation.
The joint operation with the DVLA took place last week, with 20 of the vehicles seized as a result of the discovery.
Warnings were issued to motorists offering them a day to ensure their vehicles were adequately covered to comply with the relevant documentation – however, only 14 motorists took up the offer.
Officers also identified numerous other offences during the operation including the condition of vehicles, storage and vehicles being stored or used in public places.
Reports are to be sent to the Procurator Fiscal in relation to the offences, with owners of the vehicles, which have been clamped or seized, due to be issued with a fine alongside repaying the appropriate tax owed to the DVLA.
The operation comes on the back of concerns raised directly by the local community in relation to untaxed and abandoned cars, which they believe has a clear detrimental effect on their neighbourhoods.
The revelation was met with a mixed reaction on social media, with many praising the work of the joint operation through the Highlands and Islands Police Division facebook page.
Agnes MacDonald said: "Good work, unused cars just take up much-needed parking spaces. Work your way to Ross-shire."
One user, Allan-Evelyn Greig, added: "These people are breaking the law, the law that decent people adhere to.
"More stops should be allowed to catch people who break various vehicular offences and therefore risk our lives."
However, some were not as full of praise.
Bobby Brown commented: "And where exactly does the millions collected in road tax go? Certainly not road maintenance. Road tax is a joke."
Another user, Margaret MacLeod argued: "Why did it take the public to apparently draw attention to these cars? Why do the police not do these checks on a regular basis? Results show that there is a dire need for regular checks to be undertaken."
Members of the public with concerns over any vehicle which may not be correctly taxed can record their concerns anonymously with the DVLA through the Gov.uk website.
Bethan Beasley, of DVLA enforcement, said: "It is right that action is taken against those who don't tax their vehicles, otherwise it wouldn't be fair to the vast majority of motorists who do the right thing.
"We are delighted to work with Police Scotland to make sure these untaxed vehicles are not driven on the road.
"It's never been easier to tax your car – it's just a few clicks to do it online and you can do it 24 hours a day.
"You can also spread payments across the year by direct debit so there really is no excuse.  Having your vehicle clamped is expensive and inconvenient. Don't take the risk – tax it or lose it."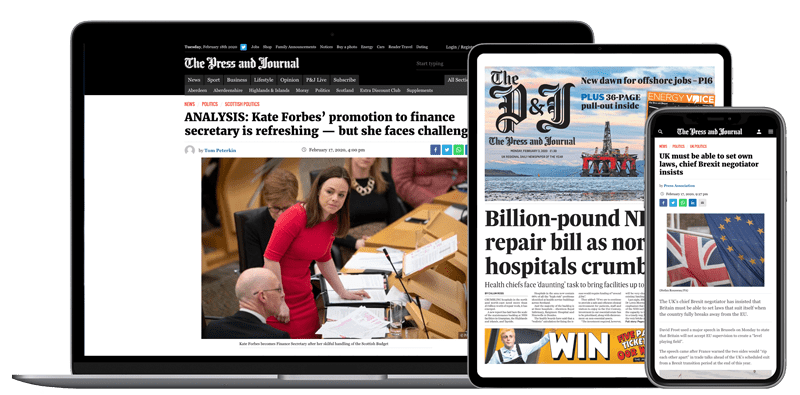 Help support quality local journalism … become a digital subscriber to The Press and Journal
For as little as £5.99 a month you can access all of our content, including Premium articles.
Subscribe