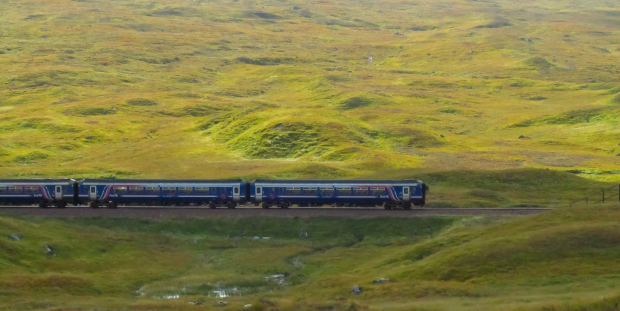 Timetable improvements on the West Highland Line means trains to and from Glasgow will now run earlier on a Sunday morning.
ScotRail Alliance proposes to improve the number of seats available to and from Mallaig and Fort William by putting on an earlier Sunday morning train from the central belt, throughout the year.
The changes to the timetable are part of a commitment to increasing seat numbers across the network, and comes into force on May 19.
Councillor Ben Thomson, who is chairman of Lochaber Access Forum told the P&J: "Extending the service to the Sunday morning is very, very welcome, but long overdue.
"In a survey undertaken by the access forum it was found that the train service didn't really meet the needs of the community.
"The trains seem to meet the needs of people who are travelling long distances, i.e the tourists, whereas our survey found that more people would use public transport if the train was available for shorter distances.
"So, I think we would like to see the Sunday morning service as a start – but certainly not the end to changes that need to be made on the West Highland Line.
ScotRail Alliance managing director Alex Hynes said: "The timetable changes we are making will see even more improvements on Scotland's railway, with the unprecedented investment in new trains and infrastructure delivering faster journeys, more seats and more services for our customers.
"ScotRail Alliance is working hard to deliver the service that our customers expect and deserve."
Cabinet secretary for transport, infrastructure and connectivity Michael Matheson said: "This Scottish Government wants rail to continue to grow, making it an attractive alternative to the car.
"Our ongoing investment is expected to deliver real benefits, not only through improved infrastructure but also as more new and upgraded trains enter service.
"We also want passengers to benefit from the additional capacity and look to the ScotRail Alliance to ensure as smooth a timetable change as possible."
One train worker told the Press and Journal: "For as many years as we can remember we have been able to go about our normal life on a Sunday morning – like going to church before the first train in the afternoon.
"With the Sunday morning service from the town this changes all of that."