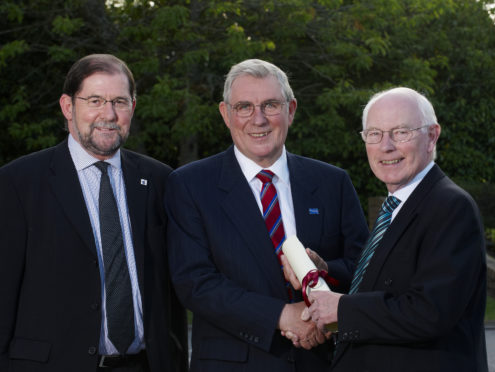 Dennis MacLeod, a crofter's son from Sutherland who became a multi-millionaire in the Canadian mining industry, has died aged 79.
Mr MacLeod was born in Helmsdale in 1939, a descendant of people cleared from the nearby Strath of Kildonan.
He grew up in poverty after his father was killed three weeks before the end of World War II, and he and his two siblings were raised by his widowed mother.
The Highlander took strength from his humble beginnings and became known for his integrity, generosity, his practical and shrewd business sense, his quick wit and his kindness.
After graduating as a chemist, he began his career at Dounreay but left Scotland in 1965 and went on to become a successful businessman and entrepreneur in Canada.
From his Canadian base, he conducted business in the mining industry in a dozen countries, before retiring in 1995.
Throughout his career, he maintained links with his homeland as well as retaining a keen interest in Scottish culture, political affairs and history – and became a major funder of the SNP.
He loved Scottish music, poetry and art and his favourite band was Runrig.
Mr MacLeod and his wife Glynis were the joint patrons of Feis Rois, one of the most successful organisations devoted to the preservation and teaching of Highland music and song.
They also encouraged and supported the efforts of Canadian musicians in preserving the links between Scottish and North American folk music.
He campaigned for official recognition for the Highland Clearances and for the commemoration of the remarkable achievements of those who were cleared.
When he bought and renovated Scatwell House in the mid-1990s he turned it into a centre of employment in Strathconon.
His initiatives resulted in the erection of two statues of a cleared family, one in Helmsdale and the other in Winnipeg, Manitoba.
In 2008, the patriot received the Citizen of the Year award from the St Andrews Society of Winnipeg, which is given "to honour persons who have performed exemplary service to the public and thus brought honour and prestige to the Scottish community in Winnipeg and Canada".
Mr MacLeod helped found the Department of History of the University of the Highlands and Islands in the early 2000s at Dornoch and provided ongoing sponsorship.
In 2009, he received an honorary fellowship in recognition of his support for the institution.
Mr MacLeod was a regular driver around the North Coast 500 long before it became a tourist attraction and he would point to every deserted strath, explaining how many people each glen used to support and how potentially they could be repopulated with access to the great mineral wealth of the hills.
Mr MacLeod is survived by his wife Glynis, his daughters Kirsten, Ceilidh, Heather and Sharon, his son Warren, and six grandchildren.
He died in Victoria, British Columbia on April 26.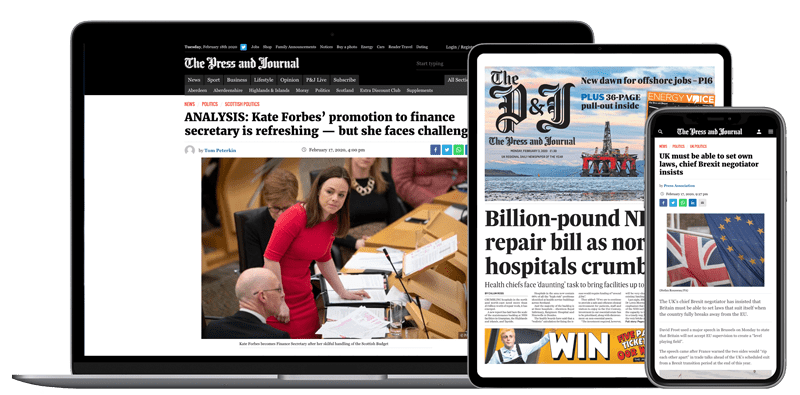 Help support quality local journalism … become a digital subscriber to The Press and Journal
For as little as £5.99 a month you can access all of our content, including Premium articles.
Subscribe