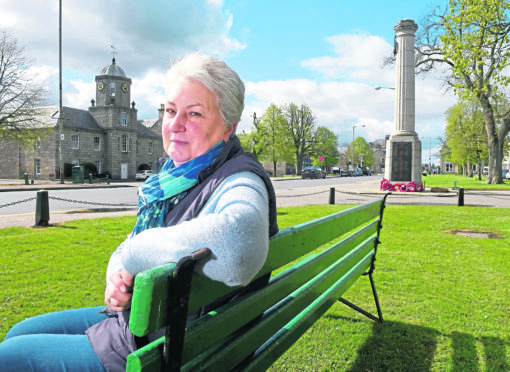 A Highland town has been described as a "no-go" area at night after teenagers drove at a group of tourists – before throwing potatoes at them.
Complaints of antisocial behaviour in Grantown-on-Spey are mounting, with the community council now urging parents to keep their children in check to prevent them scaring off tourists.
Residents claim that as well as problems with noisy cars and nuisance bikers, youths often "jump out" or unleash foul-mouth tirades at passers-by.
Last night, police confirmed they were aware of the allegations about the near-miss but said no official complaint had been made.
Anne MacDonald said two guests who had been staying at her bed and breakfast, The Spey in Grantown, had come back visibly shaken after the incident.
She said: "We are very sad and disappointed at how two of our guests were treated in Grantown.
"A couple staying with us a few days ago had been out for a lovely meal and were enjoying their stroll back when some 'idiots' thought it was funny to drive straight at them and throw what can only be described as hard potatoes at them.
"The lady's face was hit and marked. Her husband was also hit.
"There are now two very upset guests who will never return to Grantown – and they have travelled to many places around the world and not been treated like this.
"Other guests staying with us were shocked.
"There was idiotic behaviour like this last year. These kids in the car are someone's children who live here or nearby – I'm sure they would be enraged had this happened to their parents.
"We all need to try and stop this kind of behaviour, for the sake of Grantown. We need the tourists to feel welcome for the future of our economy."
Retired banker Margo Whitehead, who lives near to the town centre, believes antisocial behaviour is getting worse.
She said: "The town square is a no go area. If it is not a car revving up, or young people jumping out on you, it is kids on bikes causing chaos.
"People are afraid to go out at night. And woe betide anyone who tries to speak to them – all you get is foul language."
The community council has raised the issue with police on a number of occasions, resulting in more patrols of the area.
Chairwoman Linda Coe said the latest incident had prompted fears the problems were escalating.
She added: "While people will see this and think it is no where on the same scale as the knife crime that is being experienced in other parts of the country, we should be very careful not to dismiss it. "
"Hopefully by shining a light on this matter parents will realise it is their child and will speak to them about their behaviour before it gets any worse."
Councillor Bill Lobban said: "I suppose I make the assumption it is just kids being kids. But when it comes to people being hurt in the street – it is a problem.
"If kids are doing this, then it needs to be stopped."
Grantown-on-Spey Community Council will hold a community engagement event outside the Co-Op on Friday, and will have a stall Truck In 2 Grantown on Saturday so they can discuss the issue with locals.