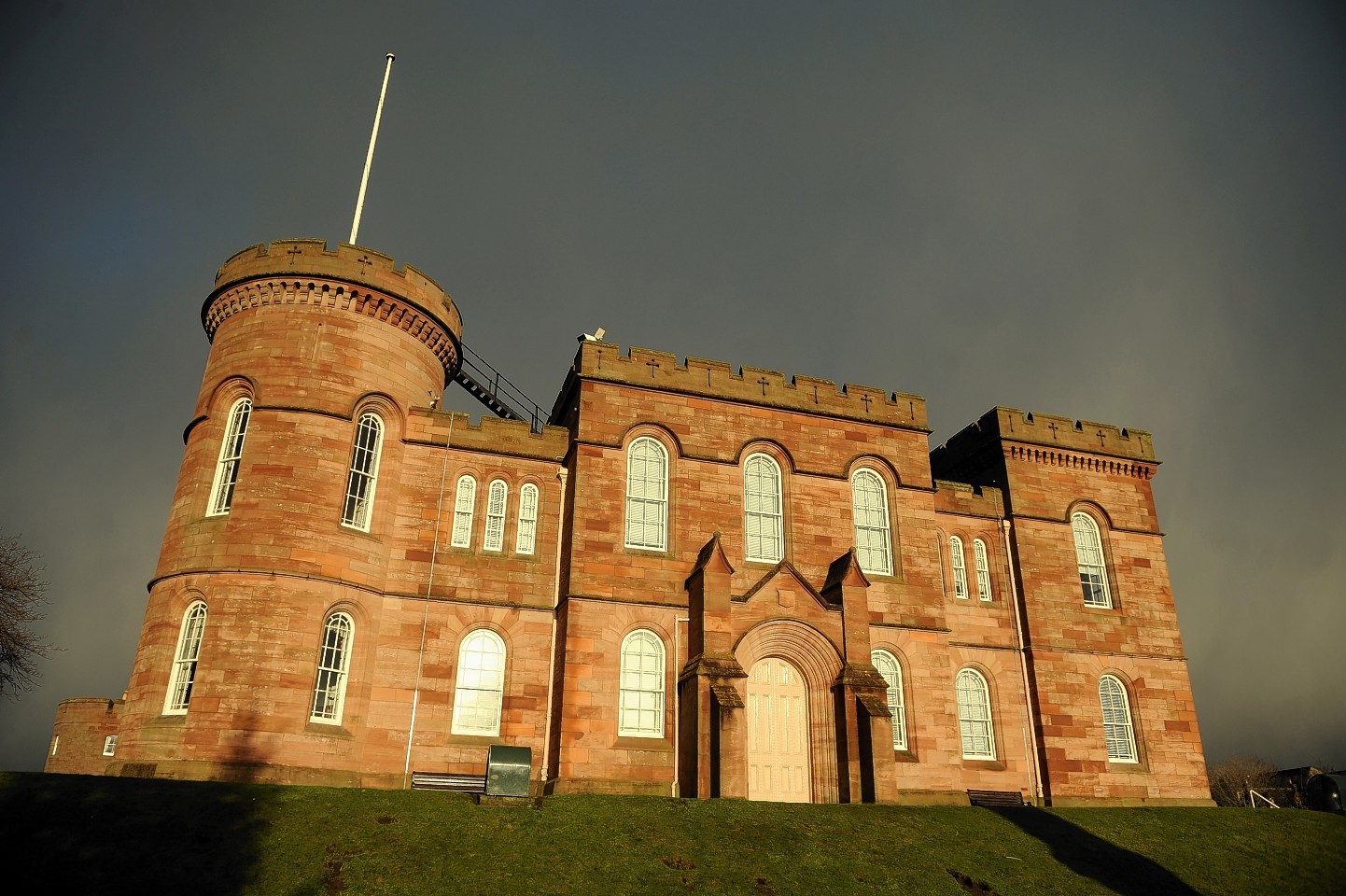 The long-awaited multi-million pound revamp of Inverness Castle – described as the "most important and ambitious" cultural and tourism development in the Highlands – has taken a major step forward with the appointment of architects and a creative director.
It is the latest milestone in a significant project which aims to boost the regeneration of the city centre and provide a gateway for Highland tourism – and will follow the success of opening the Inverness Tower next door as a public viewpoint.
The castle currently houses the sheriff court, but this will soon be transferred to the new Justice Centre, currently under construction in the city's Longman area.
The castle project aims to provide a "must-see visitor attraction" that celebrates the Highlands past, present and future, including its culture, heritage and natural environment.
The vision for the development includes new galleries to bring national and international exhibitions to the north, new museum displays, shops, restaurants, bars and cafes.
The council plans to redevelop nearby buildings, including the current museum next to the Town House, with the potential for new hotel accommodation.
Creative Services, based in the Black Isle and led by Bryan Beattie, will lead the direction for project.
Mr Beattie said: "It's a tremendous privilege to be involved in one of the most important and ambitious infrastructure projects for both the city and the Highlands.
"It is a platform to showcase some of the extraordinary creativity in the Highlands.
"We have been involved in a range of major culture, leisure and sporting infrastructure development projects including the V&A at Dundee."
Forres and Edinburgh-based LDN Architects have been appointed to bring their conservation experience to the transformation – and they claim the new contract will safeguard 13 jobs and create an additional one.
Stuart MacKellar, of LDN Architects, said: "As architect for the recent improvements to the neighbouring Inverness Town House, as well as a range of other heritage projects in the UK and beyond, we are excited to be bringing our experience to bear for the castle project.
"The Castle will be one of the largest we have done. We have a busy workload, but this contract will help safeguard jobs, as well a create another."
The Inverness Castle project forms part of the Inverness and Highland City-Region deal, a joint initiative supported by up to £315m investment from the UK and Scottish governments, Highland Council, HIE and University of the Highlands and Islands.
Rural economy minister Fergus Ewing said:  "It will help to revitalise the city centre, as well as the wider Highlands, benefiting both locals and tourists."
Inverness Provost Helen Carmichael said: "[This] is a significant milestone in the development of this exciting project.
"We are ensuring the ambitious Inverness Castle project will bring benefits and sustainability to the whole Highland economy through development of our unique tourism assets in the long term."