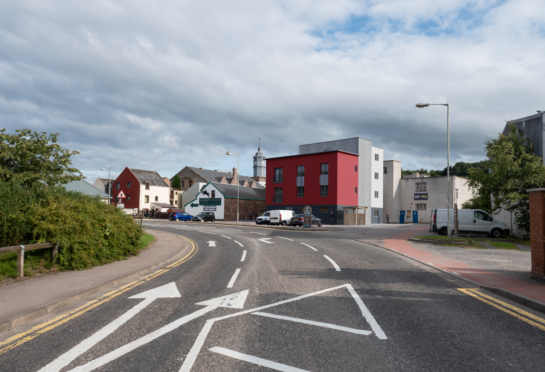 A multi-million-pound affordable housing and retail development in Dingwall is under way as demolition experts have been drafted in to clear the site of the town's former nightclub.
The development, led by Ark Estates, is set to breathe new life into Dingwall High Street and will see the redevelopment of the space currently occupied by the former Picture House nightclub and neighbouring retail unit.
The development, which will see two new buildings created and one restored facing the High Street, will create 17 flats and two retail units.
Six of the new flats will be designated as social affordable accommodation, which will be managed under the Highland Housing Alliance, with the remaining 11 being developed under the auspices of Highland Council.
Architect Catriona Hill of CH Architecture has been commissioned for the development by Ark Estates, with her previous work including the award-winning new Falls of Shin Visitor Centre.
Willie Gray, managing director of Ark Estates, said: "We are delighted that work is set to begin on this exciting new development for Dingwall, which will provide essential affordable housing for the area as well as smaller commercial units which should be more attractive to business owners than the current proposition.
"Since being announced, our plans seem to have been universally welcomed by people in the town who are keen for this run-down corner of the town centre to receive a much-needed facelift. We hope the transformation of this part of Mart Road and the High Street will be a catalyst for further development and regeneration."
The design has incorporated some of the more historic frontages of the existing buildings that face onto the High Street and also fall within the town centre's conservation area.
A public consultation last year was generally welcomed by locals, who earlier feared the town would lose two shops to residential accommodation.