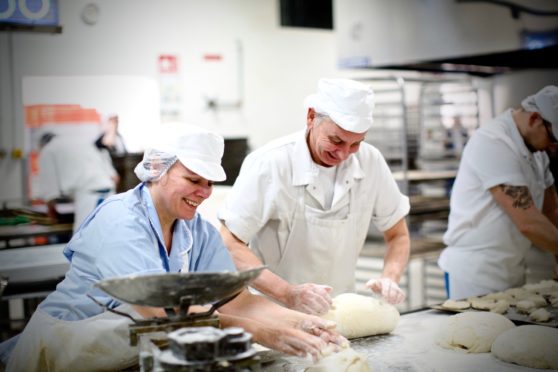 A Highland bakery has offered its support to Britain's largest bake sale in aid of injured veterans.
Harry Gow Bakery is hoping to raise some dough for the Help for Heroes charity as preparations for Armed Forces Week gets underway.
The Bake for Heroes event will run from June 22 to June 29 and explore the connections between baking, mental health and well-being.
Sara McIntosh of Harry Gow Bakery said: "We're so humbled to be supporting Help For Heroes through the Bake For Heroes initiative this year.
"By getting behind the Bake for Heroes campaign, we hope we can inspire our customers and others to do the same and experience for themselves a little baking therapy all whilst supporting a great national charity."
The bakery is throwing the support of its 19 stores and online shop from across the north of Scotland behind the campaign and will be selling cupcakes decorated with a blue and red flower.
This is designed to match the Help for Heroes logo during the Bake for Heroes week, with all proceeds going directly to the charity.
The popularity of baking shows across the nation has soared in recent years, thanks to hit TV programmes such as Great British Bake Off. And there are an increasing number of initiatives which demonstrate how channelling your inner Mary Berry and Paul Hollywood can ease anxiety.
Multi-award winning cake artist Rosie Dummer said: "Baking is a form of mindfulness which requires the baker to be in the moment and this is, in itself, a form of stress relief.
"In fact, it is not unusual for friends and family to send a member of the Armed Forces a cake or biscuits while they are deployed abroad – and this can be such a great pick-me-up when you are far away from home."
Members of the public are encouraged to sign up for the Bake for Heroes week by visiting the dedicated website at www.bakeforheroes.org.uk.