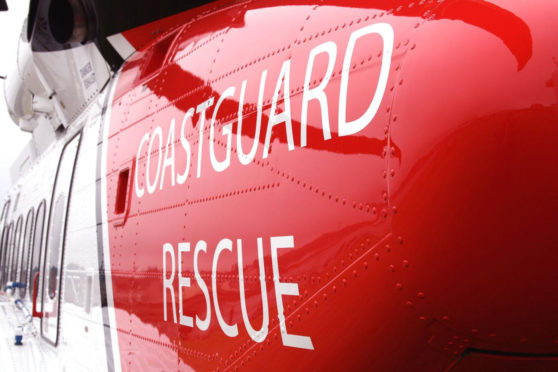 A casualty with a sprained ankle was airlifted from a remote Highland loch yesterday after their emergency beacon alerted the attention of authorities in America.
The incident, which took place near to Loch Ghiubhachain near to Fisherfield Forrest in Wester Ross, sparked the international rescue operation after the SOS beacon carried by the climber was activated shortly after 12.30pm.
As a result, coastguard search and rescue helicopter Rescue 948 was sent to the scene to assist.
A spokeswoman said: "The casualty, who was suffering from leg injuries, was conveyed to Ashaig Airstrip on Skye, where Kyle coast rescue team provided assistance to transfer the casualty.
"They were then taken on to Broadford Hospital."
A police spokesman confirmed the casualty had suffered a sprained ankle following the international search operation.
He said: "We received reports of the incident after the emergency beacon pinged to America before informing us of the location.
"The casualty was located and found to be suffering from a sprained ankle and was taken on to Broadford Hospital, leaving the location at Loch Ghiubhachain shortly after 3pm."