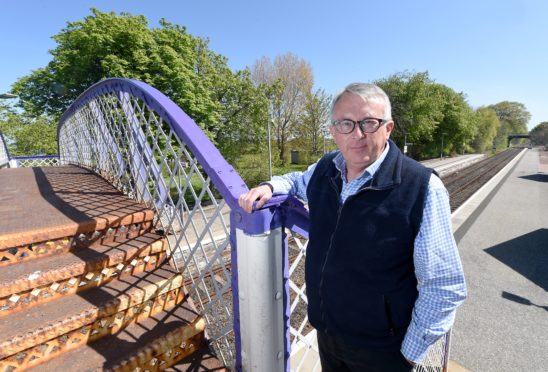 Theresa May has been urged to intervene in the "banking emergency" blighting the north of Scotland, with some residents now facing a 150-mile round trip to access a branch.
The call comes after the owners of the Clydesdale Bank in Brora made the shock announcement last week that they will be closing from August.
The loss of the branch means Sutherland, which is 2,028 square miles and has a population of 13,500, will be left with just a Bank of Scotland in Golspie — following the closure of seven others since 2015.
Sutherland MP Jamie Stone, in a letter seen by the Press and Journal, has now called on Downing Street to put pressure on banks to open a "hub" in the region, which would house a number of branches under one roof.
NatWest, Lloyds Bank and Barclays started piloting one such hub in Birmingham in March.
Mr Stone said: "For an area as vast as this to be left with one bank branch is outrageous.
"People living and working in Durness will face a 150-mile round trip just to access face-to-face banking services in Golspie.
"This is simply not good enough.
"The government refer to changing attitudes to banking with services moving online to reflect this.
"That's all very well for people living in areas with good broadband connectivity, but as anyone in the Far North will tell you, this is not the case in Sutherland.
---
>> Keep up to date with the latest news with The P&J newsletter
---
"When banks close they say customers can rely on post offices as a replacement.
"However, post offices don't offer full banking services and, in places such as Brora, post offices have closed long before the banks decide to."
He added: "If banks were to work together they could provide a joint branch in every community over a certain size giving customers face-to-face advice and the ability to accept cash and cheques, regardless of which bank you are actually with."
Moray Tory MP Douglas Ross echoed Mr Stone's concerns and told the Press and Journal he would be seeking a Commons debate on the issue.
According to consumer watchdog Which?, Moray is the rural area worst hit by bank closures in Scotland, having lost 15 branches since 2015.
It was revealed earlier this month that Keith will be losing two of its three banks in the summer, with TSB joining Bank of Scotland in shutting up shop.
Mr Ross said: "Moray has been badly affected by branch closures and some of those that have remained open work on reduced hours.
"I have been trying for some time now to secure a debate on this subject in the House of Commons and will continue to call for this until I'm granted the debate which will allow MPs to put across the case for local banks and hubs in our areas.
"This is a critical issue for many communities and it's encouraging to see cross-party support."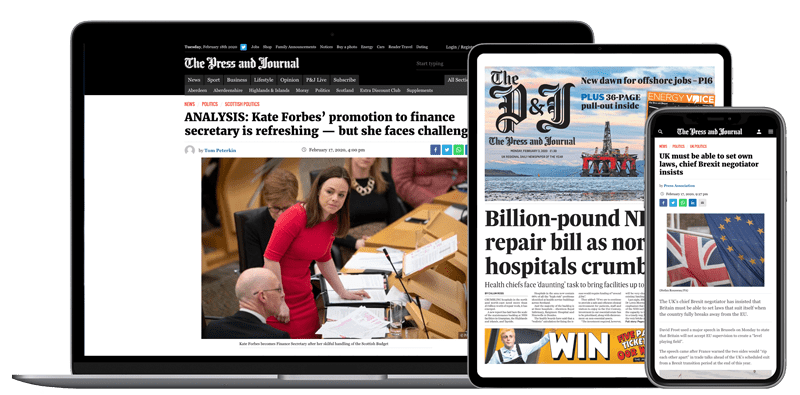 Help support quality local journalism … become a digital subscriber to The Press and Journal
For as little as £5.99 a month you can access all of our content, including Premium articles.
Subscribe