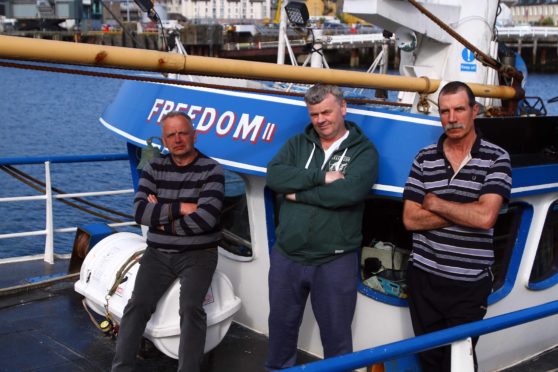 Scotland's west coast is fast becoming a "retirement home" with many industries at "tipping point", an MP has warned.
Argyll and Bute MP Brendan O'Hara told the Press and Journal that he feared Brexit and the end of freedom of movement could see many industries "die" on his patch, as locals move to the central belt and migrant labour drops away.
Mr O'Hara has now called on the Home Office to loosen immigration controls to allow continental workers easier access to the area.
His comments were echoed by industry figures on the west coast who say that without EU workers they would "struggle to survive".
Mr O'Hara said: "It's a demographic time-bomb, it really is.
"It's becoming a bit of a retirement home. A lot of the residents are elderly, they have earned a bit of money and have come here to retire, which is great as it's a beautiful place – but we need young economically active people to keep things alive."
In Argyll and Bute, the 65 and over age group was one of the largest in 2018, with a population of almost 22,000 and the 16 to 24 age group was the smallest, with a population of 8,376.
The SNP MP added: "Without migration I really do fear a number of industries on the west coast will die, it's at a tipping point.
"I have asked the Home Office if they would allow a migration pilot for the area but they have refused. Brexit really will be a disaster for us."
Oban trawler skipper Jonathan McAllister agreed that ending freedom of movement would be a disaster, he said: "Nobody has approached me for a job in years and years and years, the bottom line is we're finished without migrant workers."
Mr McAllister, who has been catching prawns off the west coast for 35 years, has three Lativans on his crew and says without them he would have "given up" long ago.
He said: "There are no local crews, as Brendan said there's a lot of older people and then the younger lads don't want this work, it's hard going. We need EU workers here.
"The fishing industry will absolutely die here if freedom of movement goes, but it won't end there, the pubs, restaurants, care homes – I can guarantee a lot of their staff are European and they will face difficulty too."
---
>> Keep up to date with the latest news with The P&J newsletter
---
Mr O'Hara said he believed there needed to be more investment in "digital and physical connectivity" in order to keep younger people from moving away and attract others from outside.
He added: "There is not one silver bullet to keep people from leaving, but better digital and physical connectivity would be a start.
"If you look to the Faroe Islands, the place is treated as a town, there is not one part that is more disadvantaged than another in terms of roads and broadband. I would like to see the same for for Argyll and Bute."
A Home Office spokesman pointed out that a new immigration system will operate from 2021 which "will help us attract the talented workers we need while delivering on the referendum result and ending free movement".
They added: "Our future skills-based immigration system is designed to drive up wages and productivity across the UK economy, including in Scotland, and support businesses, communities and our public services.
"We want to understand the specific needs of the whole of the UK, which is why we have already held over 70 stakeholder events and we will continue engaging with people."