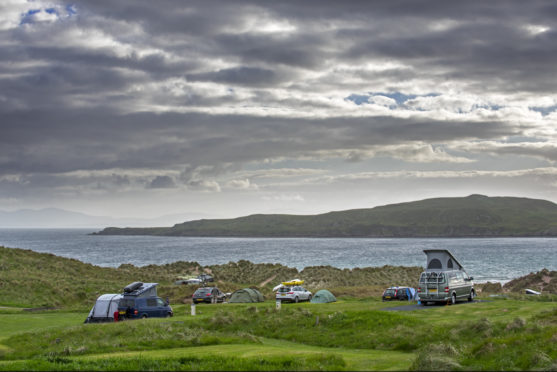 A popular Highland caravan and camping site has celebrated a milestone golden anniversary under the operation of one family.
The Sands park in Gairloch was taken over by William Cameron in 1969 and his sister Fiona Mackaskil in May 1969 – with both never having previously experienced a camping holiday.
Gairloch Estate had original owned Sands it until 1959 when it was bought over privately and was officially registered as Sands Holiday Centre with the Highland Council.
It changed hands a decade later and has been run ever since by the same family.
Mr Cameron said: "Our first year was a real challenge. We had been brought up on a farm."
He described how they had "a desperate shortage of facilities" in the early days, and even used sheep to keep the grass in order.
In the 1970s a storm destroyed old touring caravans  which actually became a "huge relief" as newer, modern static caravans were put in place.
He added: "[The years] 1970 to 1977 were the boom years in the caravan and camping business.
"In these years the site would be full with 372 units three to four weeks of the year. It was one out, one in and there were queues along the road by the site waiting to get in.
"Due to the volume of traffic, the road got doubled in from Gairloch out to Sand in 1974.
"These years passed quickly and at times it was intense, we had many local people and family that worked with us that helped make it the welcoming, friendly place to holiday and work.
"Lifelong friendships were made and many happy memories for us and also our customers."
In later years Static sites were formed with water in and out and electric supply to all.
Paths to make easier access to the beach were built and a slip way to make boat launching easier was constructed.
Wigwams came in 1990, which were a huge success and have been added to since. The children's play area was also put in place
The business is now operated by his son James and his family.
Mr Cameron snr added: "With fresh enthusiasm to make positive changes they have upgraded the toilet blocks,  introduced service sites, brought new equipment to the play park to name a few.
"One of the major changes has being The Barn Café."
The family has held a celebratory event in Gairloch, thanking locals and other businesses for their support.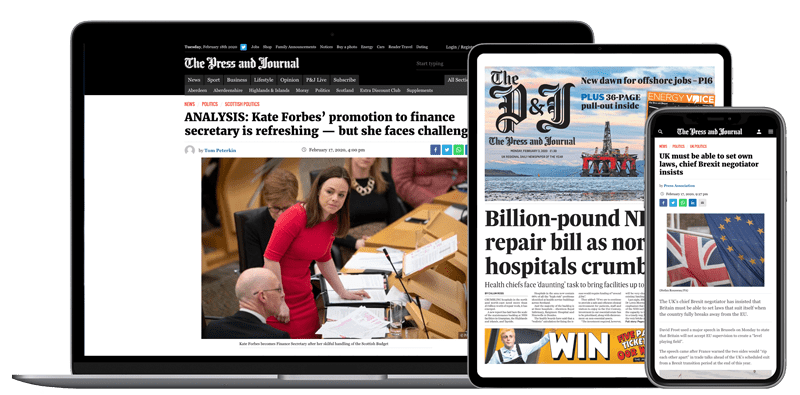 Help support quality local journalism … become a digital subscriber to The Press and Journal
For as little as £5.99 a month you can access all of our content, including Premium articles.
Subscribe