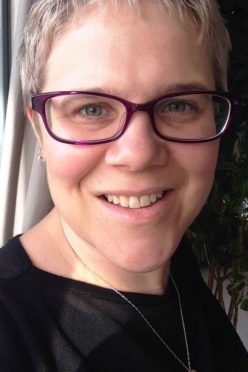 NHS patients in the Highlands are to be given the opportunity to test the system which will allow them to see a doctor from their own home.
NHS Near Me was created by the board to provide outpatient consultations as close as possible to home, taking place either at a local NHS clinic or from the comfort of their own home.
Residents interested in using the scheme will be able to take part in various 'try it out' sessions to give them a better idea on how to use the system prior to their first real appointment.
NHS Highland's NHS Near Me lead, Clare Morrison, said: "The idea of the 'Try it Out' sessions is that any member of the public can call in via the link on the NHS Near Me website on Friday afternoons between 1 and 4pm.
"The Near Me team will answer the call – people won't be connected to a clinician, it is just to try out the system with the Near Me team.
"If the patient is happy to provide their name, address and DOB we will record on the NHS Highland system that they are "Near Me checked" so their specialist will be able to see that future appointments could be held by NHS Near Me, providing it was clinically appropriate.
"The aim is to do this every Friday from now on, as it's the time when clinics are quietest."
Patients will be able to go online between 1pm and 4pm each Friday and try out the service via the NHS Near Me website.
These latest sessions follow on from a previous 'try it out' system in Caithness and Sutherland.
She added: "Knowing how to use the service on the website in advance will just help to take the pressure off when patients have an appointment."