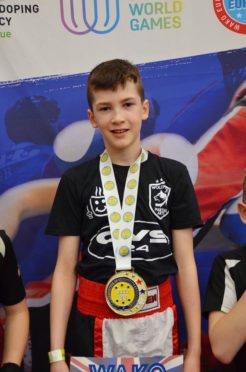 Two young kickboxing champions are looking for Highland sponsors after winning a coveted place on WAKO Team GB.
Aidan Lennan, 11, from Inverness, and Ollie Schofield, 10, from Dingwall, are training to compete at the World Association Kickboxing Organisation (WAKO) European Championships in Hungary this August after being chosen to represent Scotland on the national team.
The title is the latest accolade for the close friends who train at Raijin Martial Arts in Inverness each week.
Aidan's mum Diane said earning his place on the team is "a dream come true".
She said: "He was just so excited, over the moon. I've never seen him so excited about anything, actually.
"We are all overwhelmed by it. We are just really really proud that he has achieved it so young and it's something he really wanted. He trained really hard and he's shown them he is good enough to be there and he got his place."
Ollie's father Paul Schofield said he is delighted to see his son's hard work finally paying off.
He said: "Myself and the wife are absolutely delighted with the wee fella. The effort, the hard work and the dedication he puts into this sport he is finally getting the reward now. Ollie like Aidan has been doing it for a long time and the two boys getting called up from the Highlands and Inverness, it's brilliant."
With a host of competitions coming up for the pair including the WAKO White Tiger and the European championships, Mr Schofield admits the youngsters are seeking devoted sponsors to help ease the rising costs facing both families.
He said: "Myself, Ollie and Michelle we are going to try and do a big push in Dingwall with businesses and stuff because even the White Tiger, Greece (a superstar training camp) and Hungary with the GB Team you are talking about £5,000 just to get him there to perform.
"We're averaging around £15,000 to £20,000 a year out of our pockets to go to these tournaments, to get to these festivals, competitions so that when he goes he keeps his journey moving forward. We are just hoping someone will see the hard work and everything he has put in and someone will pick him up and relieve me financially."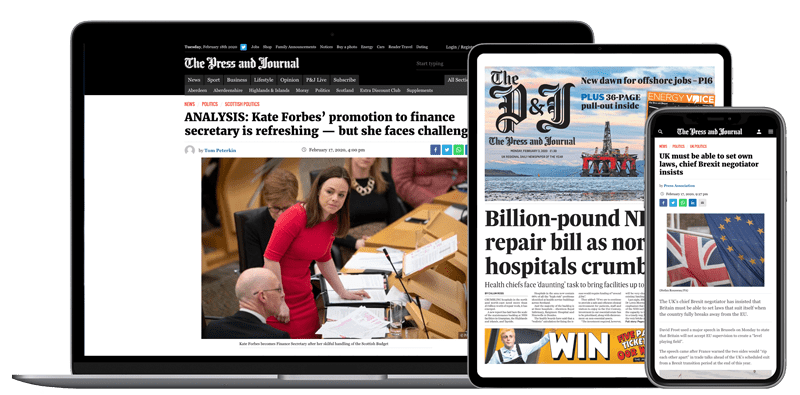 Help support quality local journalism … become a digital subscriber to The Press and Journal
For as little as £5.99 a month you can access all of our content, including Premium articles.
Subscribe