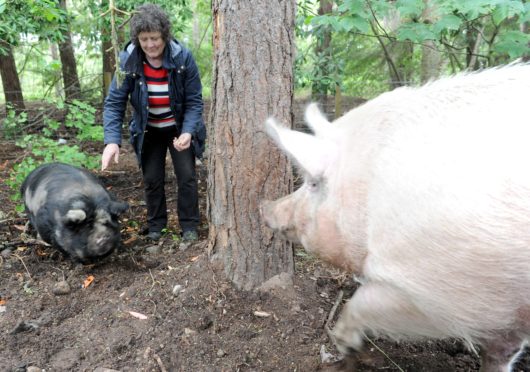 A north animal sanctuary's resident pig is lonely no more – after finding a pair of pals to keep her perky.
Pippa the pig, who is being cared for at Munlochy Animal Aid on the Black Isle, stopped eating following the death of Gerty, her much-loved companion of three years.
Pippa the pig in mourning following death of much-loved companion
A search was launched for a new companion for the sow in the hope of helping her to enjoy life once again.
The charity appealed for help through the Press and Journal and they were almost instantly donated twin pigs, aged four, from the Beauly area.
The pig owner, who wants to remain anonymous, had been using the pigs to help clear land for a development and their work is now done – leaving the twins able to "move on".
Iona Nicol, who started Munlochy Animal Aid in 1978, said: "We are delighted to welcome our new arrivals, Susan and Moira, both sisters aged four.
"Pippa has been in serious mourning since the death of Gerty, her much-loved companion of three years.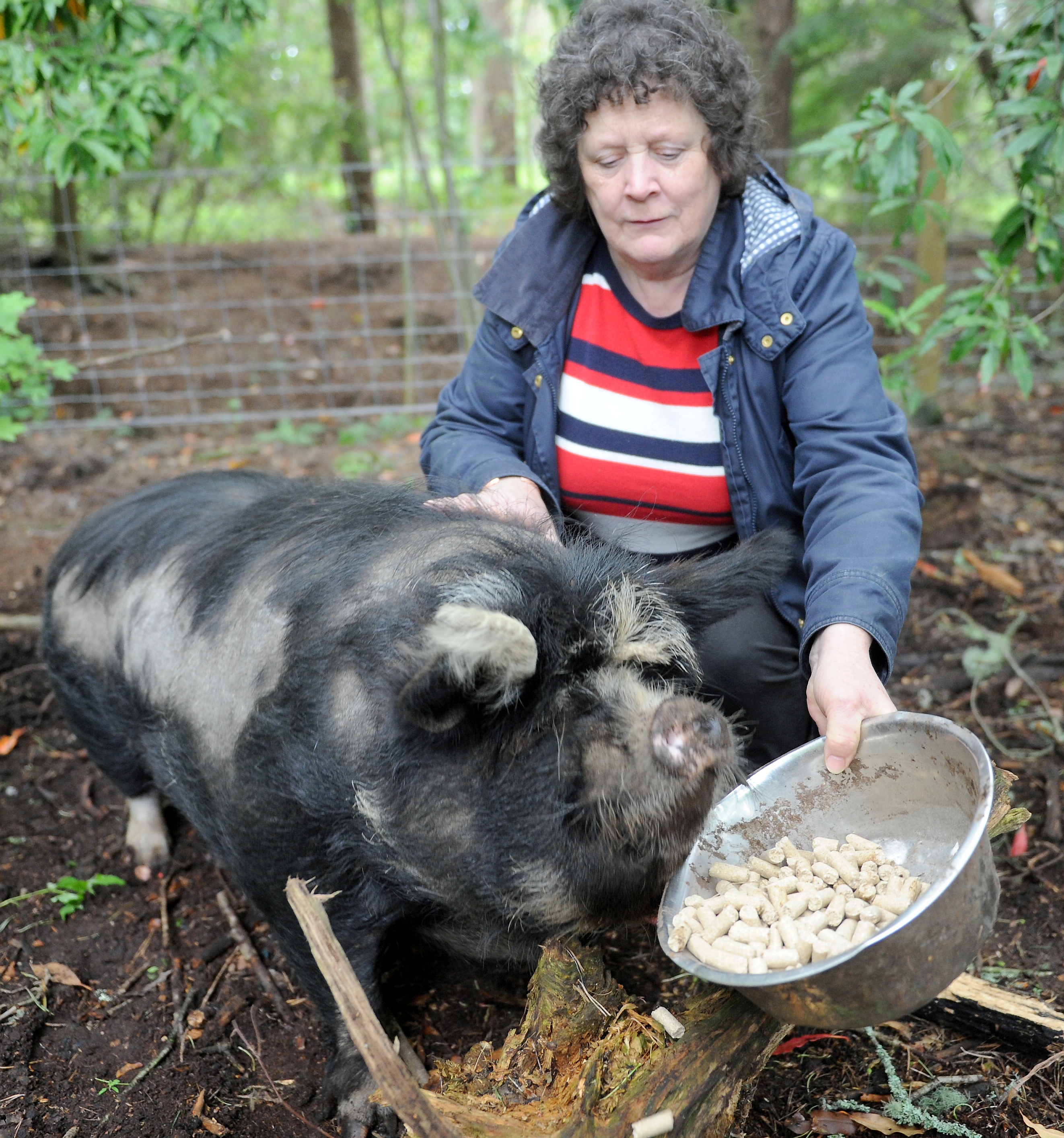 "She has been one very unhappy pig since the death of Gerty.
"It is absolutely brilliant we have two new pigs who will help Pippa regain her confidence."
The pair arrived on site on Tuesday evening and Mrs Nicol said there will be a period of "settling in", which is not unusual in the pig community.
---
Local and Proud: Follow our new Facebook page dedicated to the Highlands and Islands
---
She said: "The new pigs are checking the place out and they seem quite settled. Pippa is eyeing them up and I expect some interaction to take place soon. She definitely seems interested, but it is early days for pigs to strike up immediate friendships.
"But they seem really good and Pippa will take to them, which is what she is really seeking. It was sad to see her so upset after the death of Gerty."
Pippa was found abandoned near the Forth Road Bridge a few years ago and has been the life and soul of the animal sanctuary ever since she arrived.
But she has been off her food and has lost her zest for life over the past couple of weeks since Gerty died.
Buying another pig was not an option because it would go against the ethos of Munlochy Animal Aid, which gives homes to creatures in need.
In their natural surroundings, pigs are known to be highly sociable and protective animals who can form close bonds with each other and often lead complex social lives.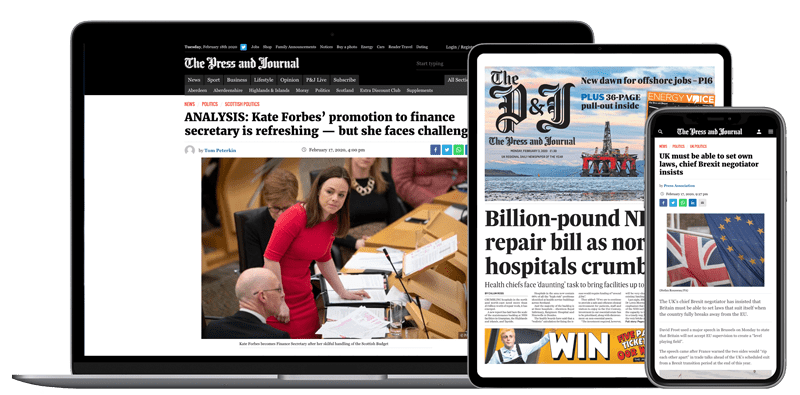 Help support quality local journalism … become a digital subscriber to The Press and Journal
For as little as £5.99 a month you can access all of our content, including Premium articles.
Subscribe