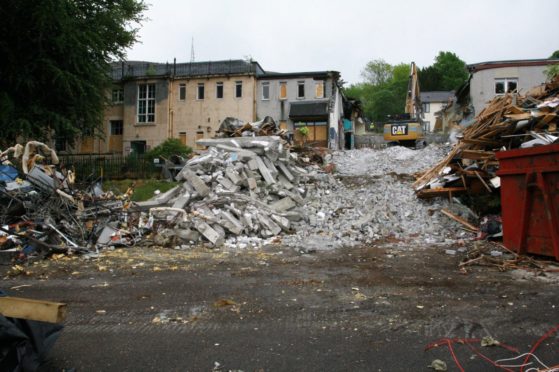 It was the end of an era in Fort William yesterday as works to remove the former St Mary's Primary School building got under way.
The school closed its doors to pupils in June 2015, and since then has attracted attention by the numbers of young people and squatters who were using the building without permission.
The site is planned for development, possibly housing, but it may be some time until the site is used as it is tied up with a move by the Belford Hospital, to a site out of the town centre at Blar Mhor.
Councillor Andrew Baxter said it may be some time before the hospital is in a position to move to the proposed new site, and therefore development of the St Mary's site may be delayed.
---
Local and Proud: Follow our new Facebook page dedicated to the Highlands and Islands
---
Before the school closed in 2015, former pupils set up a Facebook page to gather memories of the school, eventually publishing them in a book called Mary's Primary School Memories, Fort William 1932 -2015.
For the book, ex-pupils were asked to write about when they attended school, who the favourite teacher was and then to share their favourite memory.
Among the many photographs submitted to the school of shinty games, nativity plays, school trips, staff and pupils were so of the many memories and events that took place at the popular town centre school since it had opened its doors in 1932.