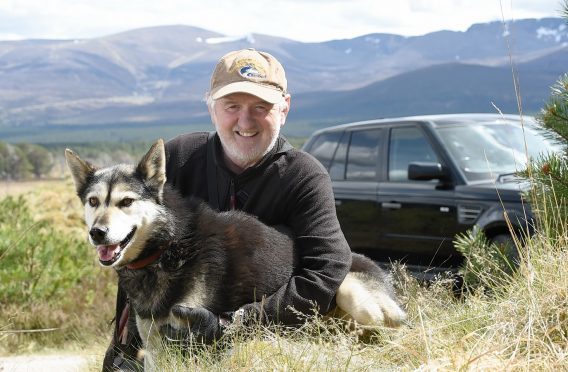 The owner of a sled dog centre based at Aviemore is calling it a day after almost two decades – with the owners blaming climate change.
Alan Stewart and his family have decided this coming winter of running the high-profile operation at the foot of the Cairngorms will be their last.
He cites climate change as the main reason – but also explained he is approaching 63 and after a life of also being a North Sea deep sea diver, the time has come to retire from the Cairngorm Sled Dog Centre business.
He told The Press and Journal: "Next winter will be our last, climate change has killed us. The UK is quickly becoming not a good place for sled dogs.
"You can't run a sled dog in temperatures over, at most, 10 degrees [centigrade] and last winter was mild."
But he jokingly added: "I'm also getting older."
But he saw the way of things years ago, saying many races in Europe had been stopping because of a lack of snow.
He added: "It's been a full-on way of life with the sled dogs. Climate change became clear to me around seven years ago. I also joined WWF.
"I had to make the decision six or seven years ago about whether or not to breed any more dogs, and decided not to. They can live to 21 so would outlive us. Plus climate change meant the business was changing."
He added: "I will be sad to finally leave it behind. We have only 20 sled dogs left, three are retired and the youngest is nine.
"All the dogs will still be trained to a very high standard for this winter, but the commercial side of the centre will then be finished."
But he said the dogs "are part of our family" and will remain at home and continue to be pets.
The issue of climate change will be a focus of a special "winter evening with friends from the fast lane" which Mr Stewart has organised in Aviemore, and which he hopes will turn some of the recent misfortunes of the town around by attracting visitors to spend money.
He said: "Aviemore has suffered really badly this past winter. Climate change has not helped, and certainly the Cairngorm railway fiasco has not helped.
"Here's hoping our evening can add to a bit more adventure input into the area next year ."
As well as "the world's most extreme explorer" Borge Ousland, a former special marine from Norway, being guest speaker, there will be a screening by film-maker James Stevens of a documentary "on our life with sleddogs" over the past two years in which the effect on the business by climate change will play a major part.
The event will take place at Macdonald Aviemore Resort next February.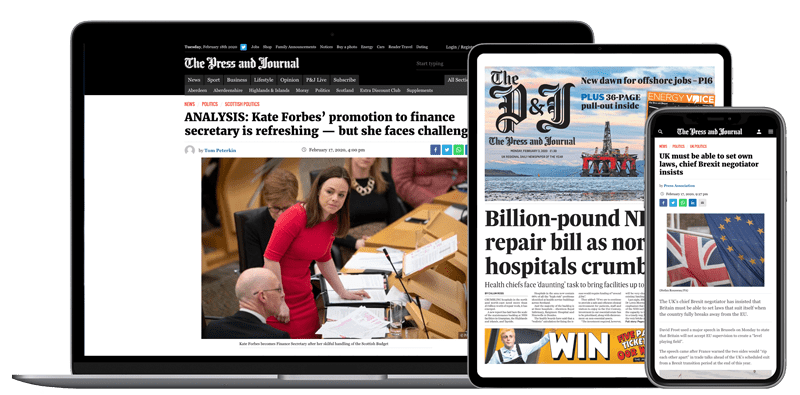 Help support quality local journalism … become a digital subscriber to The Press and Journal
For as little as £5.99 a month you can access all of our content, including Premium articles.
Subscribe