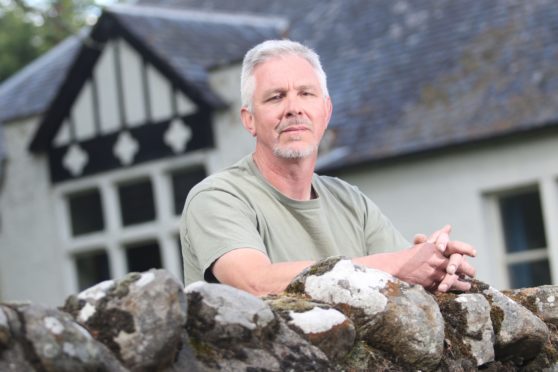 A Highland charity is working to build a place for men to meet through the creation of a community Men's Shed.
Glenurquhart Care Project, formed in 1995, has laid out proposals for the community's first Men's Shed after board member and local resident Bruce Nelson suggested it.
The 54-year-old, a director for the project, said the initiative was part of their ongoing drive to providing greater opportunities for elderly and vulnerable residents of the community.
He said: "We are looking to expand the services we provide and the activities we provide to elderly and vulnerable people in the district. One of the ideas we came up with is the Men's Shed. We talked round it for a few weeks and after talking to the guys at Beauly who set their up a while ago, we decided to get on with ours."
He added: "The Men's Shed is not geared at the elderly or the vulnerable. It is geared at men who might be retired or in different places in their life and are not working and their in their own shed doing their own thing lonely, not interacting with people very much.
"It's really important that we offer something that brings people together."
The Men's Shed movement, which also runs in various Highland communities including Beauly, Dingwall and Helmsdale, first started in Australia aimed at providing a place for men of all ages to meet, communicate and collaborate on similar interests and hobbies.
The movement has grown considerably in recent years, striving to eradicate loneliness and isolation among men.
As part of an ongoing drive to recruit members to their Shed and establish a feel for its demand in the community, the board held public meeting this week at Glenurquhart Public Hall in Drumnadrochit.
With the shed angled at becoming a public hub for male residents, Mr Nelson said it will provide opportunities to generate revenue for the popular scheme, whilst providing valuable assets to the local community.
He said: "One of the things we are hoping is we will have some tools and equipment eventually so we will be able to do some carpentry, and wood work for providing things for the community. Perhaps it could be a bench for the village green or things for the schools in the area. There is also a wee bit of commercial opportunity as sometimes you might get an order for 50 bird boxes for a conservation group and that would bring in revenue to the organisation as well and help them to develop the organisation."