The full extent of the operation to empty thousands of gallons of water from a Highland quarry in a bid to find the bodies of missing mum Renee MacRae and her toddler son was revealed yesterday.
Leanach Quarry on Culloden Moor has been totally transformed to allow murder squad detectives to proceed with the examination of the muddy pit.
Senior investigating officer Detective Inspector Brian Geddes has said he was hopeful of finding the remains of Renee, 36, and three-year-old Andrew – saying silt and sediment at the bottom of the quarry may have preserved vital evidence.
A team of 16 officers will be working daily. Forensic anthropologists are also on standby to move in.
New development emerges over the movement of vehicles in Renee MacRae case
The entire operation – the first of its kind and scale in a UK police inquiry – is expected to take several weeks.
Access to the quarry was provided to the media yesterday, showing the extent of the operation undertaken so far since police and construction workers moved in earlier this week.
New roads have been put in place, while water is now being pumped out to a nearby field by fire service hoses.
---
Local and Proud: Follow our new Facebook page dedicated to the Highlands and Islands
---
Police said around 300 witnesses will also be re-interviewed as efforts to finally solve the 43-year-old mystery disappearance intensify.
Mrs MacRae left her home in Inverness with Andrew on November 12 1976, heading south on the A9.
Mrs MacRae, who was estranged from her husband Gordon, had set off for Perth to meet her lover, Bill McDowell, Mr MacRae's married accountant. He said they never met.
Mrs MacRae's burned-out BMW car was discovered in a lay-by on the A9 south of Inverness. Neither Renee nor Andrew have been seen since.
Police to drain quarry in search for Renee MacRae and son Andrew
The probe is now led by Police Scotland's Major Investigation Team.
DI Geddes said the probe included looking at lines of inquiry that were never concluded in 1976, which involved an initial search of the quarry.
When asked if this was the last chance saloon he said possibly, but added: "There are other aspects of the investigation being looked at and we are re-interviewing 300 witnesses.
"What we are doing is unprecedented. We are working with a number of different partners on what will be a challenging and complex operation expected to last several weeks.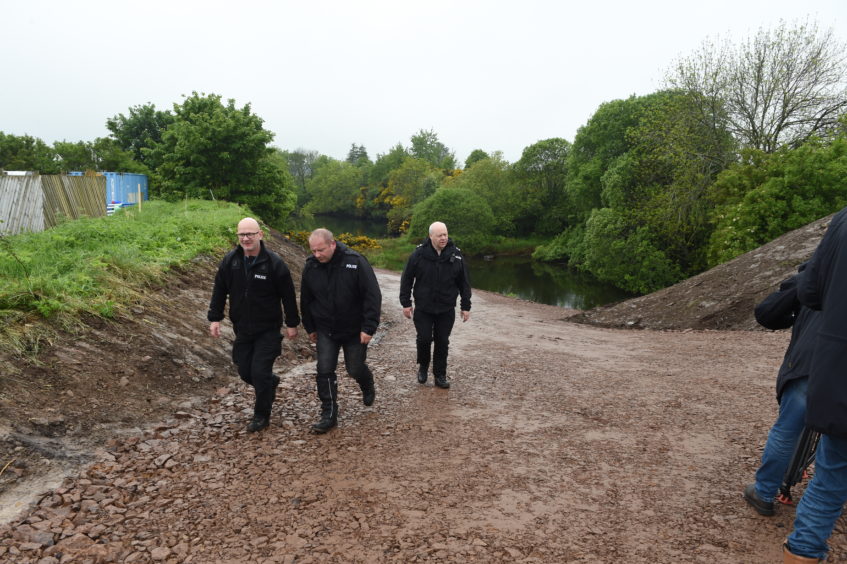 "The quarry has previously been deemed too dangerous to search using divers, which is why the decision has been made to pump the water completely from the site.
"We will thereafter remove the sediment from the quarry, which will allow specialist search officers and forensic experts to carry out a meticulous search of the material."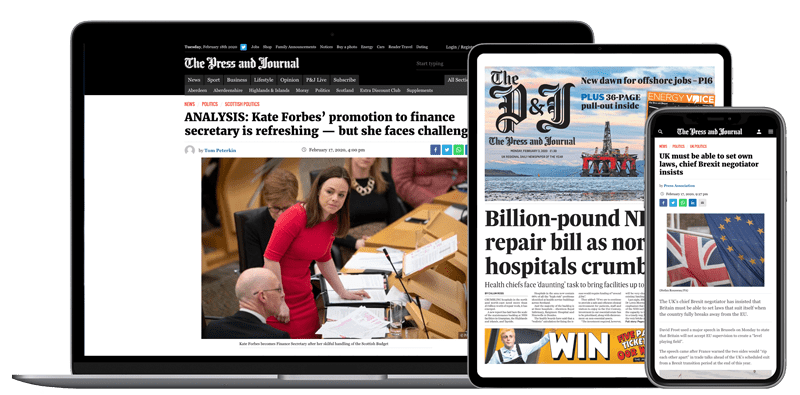 Help support quality local journalism … become a digital subscriber to The Press and Journal
For as little as £5.99 a month you can access all of our content, including Premium articles.
Subscribe