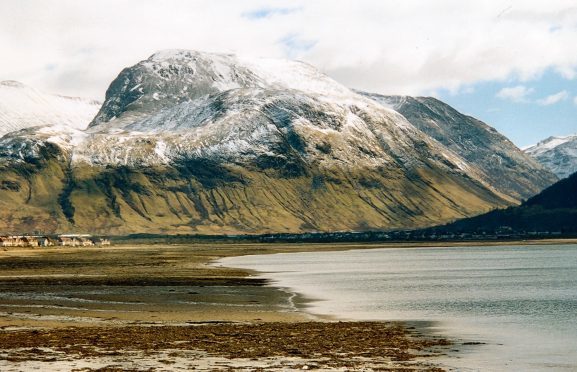 A climber, who sparked a search and rescue operation earlier this afternoon, was escorted down Ben Nevis by a mountain rescue team after coming into difficulty on a tricky ridge of the famed mountain.
The climber, who was on a lone expedition, found himself in danger shortly after 12 this afternoon and was located near to Tower Ridge.
Rescue efforts focused on the north-east side of Ben Nevis, with Lochaber Mountain Rescue Team sent to assist the climber after he raised the alarm himself.
Police were monitoring the incident.
A police spokesman said: "We received a call today at 12.08pm to assist a climber who has found himself stuck on Ben Nevis.
"The lone climber called in himself to raise awareness and was located near to Tower Ridge on Ben Nevis.
"Lochaber Mountain Rescue Team was tasked to attend, as was a search helicopter, however, due to the weather conditions they were unable to assist.
"The climber was located around 2.33pm; however, due to the location it was difficult for the mountain rescue team to gain access.
"The mountain rescue team escorted the climber down the hill, where they arrived before 5.50pm.
"No injuries were sustained."