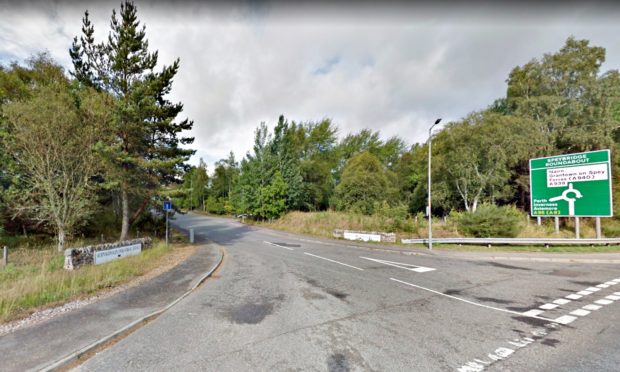 Part of the production line of Colin Baxter Photography is to move from its Highland home to the Central Belt, it has emerged.
Distribution and publishing is to be relocated from Grantown-on-Spey to the base of Lomond Books near Edinburgh.
In total, three full-time staff have been made redundant.
The organisation, which produces a wide array of products featuring the images captured by Mr Baxter himself, has been in operation since 1982, starting with a range of just four postcards.
Mr Baxter said: "The distribution and publication of our materials is transferring to Lomond Books, who operate in Broxburn near Edinburgh.
"In regards to the three full-time staff who are being affected, their positions have been made redundant and the appropriate packages have been offered.
"We are sad to let go of the people we have, some of whom we have worked with for a long time.
"Our staff have been very good about the whole process and they have been totally appreciative of how it has come to this."
Mr Baxter added: "It is time ready for us to do this.
"We have been dealing with Lomond Books for decades now and this is really a coming together as things change in commerce.
"Quite an important aspect of this is that it is only the publishing and distribution that is transferring to Lomond Books. I will still be around taking photographs – in fact, I will be able to contribute more time to this now – and we will continue to produce the same number of calendars each year."
Production, publishing and distribution has taken place in Grantown since 1993 after heading north from Lanarkshire, with the decision to relocate bringing an end the 26-year relationship.
Councillor Muriel Cockburn said: "There is always sadness when a business, or certainly some parts of it, leaves the Highlands.
"It is terribly sad and there is no doubt going to have a huge impact on the employees and everybody associated.
"Colin deserves thanks for promoting the area and I wish all of the employees affected every success in the future."
It is expected to take up to two weeks to gather all materials from the Grantown base for relocation to Broxburn.
Crawford Goodwin, commercial director of Lomond Books, said: "It is a product range that fits in quite nicely into what we already do.
"It is a win-win for both parties and it allows us to ensure that the Colin Baxter brand gets out there and that we can deliver the same personal service that Colin has provided to his customers over the years."