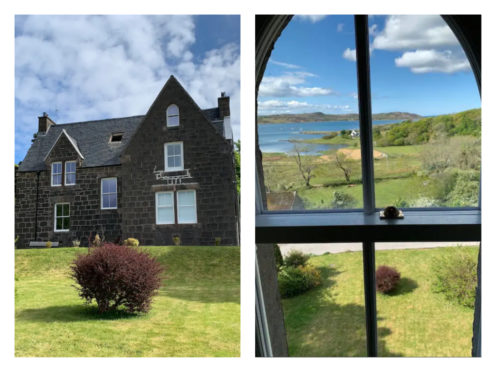 Holidaymakers have been clamouring to join a tiny Highland Catholic congregation at their home on the west coast.
In an effort to raise parish funds, St Mary's Church in Arisaig came up with the novel idea to list a vacant chapel house on the popular Airbnb accommodation website.
It was the congregation's hope that a little interest from visitors would help support the ongoing restoration of the C-listed building, which has been ongoing for two years.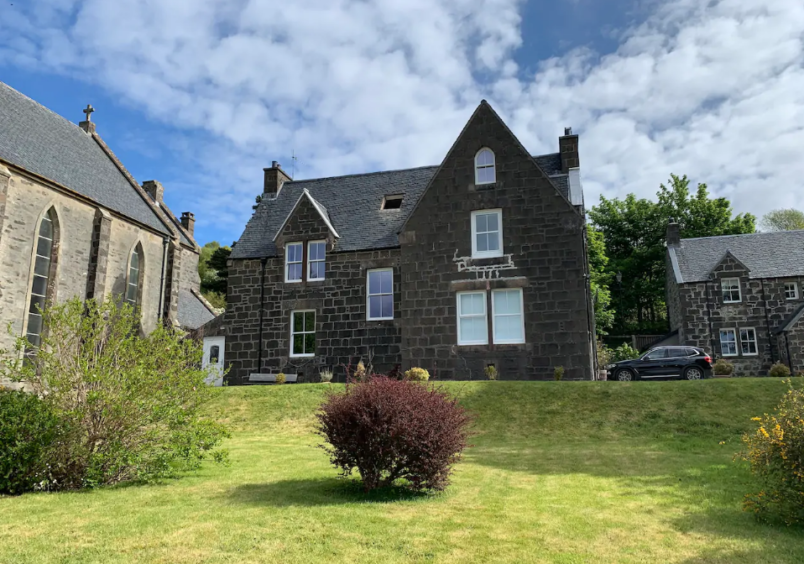 They have already enjoyed significant fundraising success to support their efforts to bring the building up to modern standards.
But the popularity of their accommodation idea has caught them by surprise, with the church inundated with requests – finding it is booked solid for the whole of July.
The chapel house will also welcome guests throughout every day of the first two weeks of August.
Father Stanislaw Pamula, the parish priest for Eigg, Mallaig, Canna and St Mary's in Arisaig, is currently overseeing bookings and recently welcomed the first guests to the newly refurbished St Mary's Chapel House.
Father Pamula said: "The congregation wanted to establish if there was anything we could do about the building lying empty, so we decided to refurbish it and bring it up to standard.
"The building itself was not in great shape and it has taken two years and multiple projects for that to happen.
"We first replaced the windows on one side of the building, which cost £24,000, and we have just spent £5,000 replacing the skylights.
"All money has been fundraised and people have so very good to raise the money needed so that we could do this."
The kitchen of the property, as well as the heating system and electrics, have also undergone renovation, with the church making use of a second-hand kitchen donated by a local resident.
Father Pamula added: "The parishioners have made all of this possible.
"They have been so positive and have volunteered so much of their time because they want their church and its chapel house to look nice."
The chapel house recently welcomed its first guests through the Airbnb venture.
They praised the character of the building and spoke of their memorable stay.
Father Pamula added: "I am surprised it has started so well. You hope for the best and expect the worst but we are delighted with the response so far.
"We started this summer as a trial and we will see how it goes. Eventually, it will be up to the people of the parish if they want to continue.
"It is a beautiful building and it is nice to see it used.
"At the same time, we are doing our bit to keep it going. If it is unoccupied or not used, eventually it runs down, so renting it out will help us to maintain it."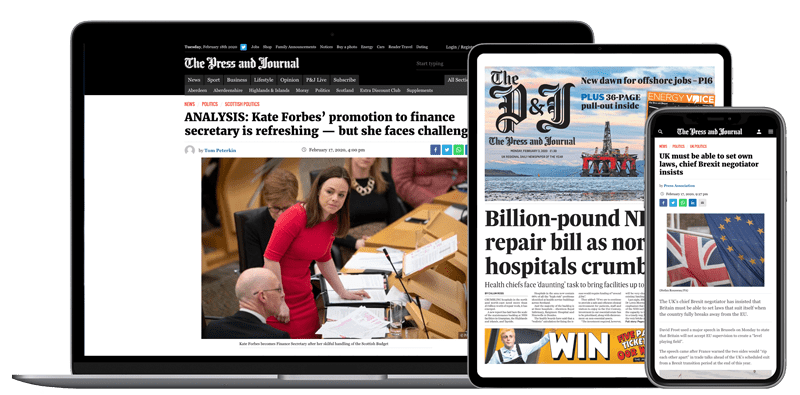 Help support quality local journalism … become a digital subscriber to The Press and Journal
For as little as £5.99 a month you can access all of our content, including Premium articles.
Subscribe