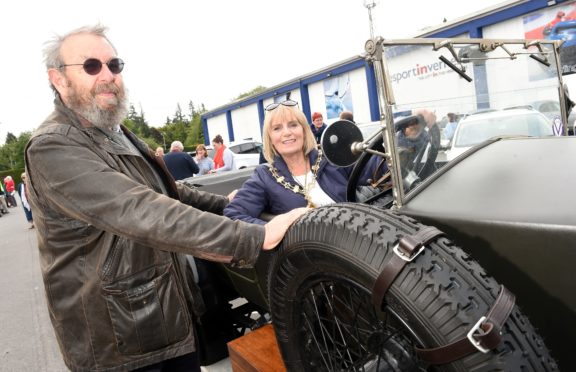 Classic car enthusiasts have raised more than £2,000 for charity in the Highlands after touring Loch Ness.
A total of 18 enthusiastic motorists gathered outside Inverness Ice Centre on Saturday for the third annual Inverness Loch Ness Classic Car Tour.
Representing decades of motoring, vehicles including Mike Holt's 1922 Vauxhall 23/60, a 1948 Rover 75, a 1969 an Austin 1100 Mk2, a 1970's Triumph Stag and Audi Quattro UR Coupe from the '80's took on the 130 mile route alongside supercars include an Aston Martin DB9, Alfa-Romeo Spider, Lotus Elise and the Alpine A110.
Despite a drop on last year's entries and the dreary weather forecast, event organiser Ormond Smith said the tour had once again been a resounding success.
He said: "It went very well, apart from the weather. The forecast was not at all good. In fact, we were expecting rain all day.
"The morning up to lunchtime was quite pleasant, it was warm but then the spits of the wet stuff started to arrive and unfortunately there were a few heavy downpours in the afternoon. Some of the ones with soft tops were seen putting them up, putting them down and putting them back up again.
"Everyone thoroughly enjoyed themselves. Great scenery, good roads great camaraderie and that's what these tours are all about  – enjoying the countryside, driving classic cars along country roads and the camaraderie with other crews."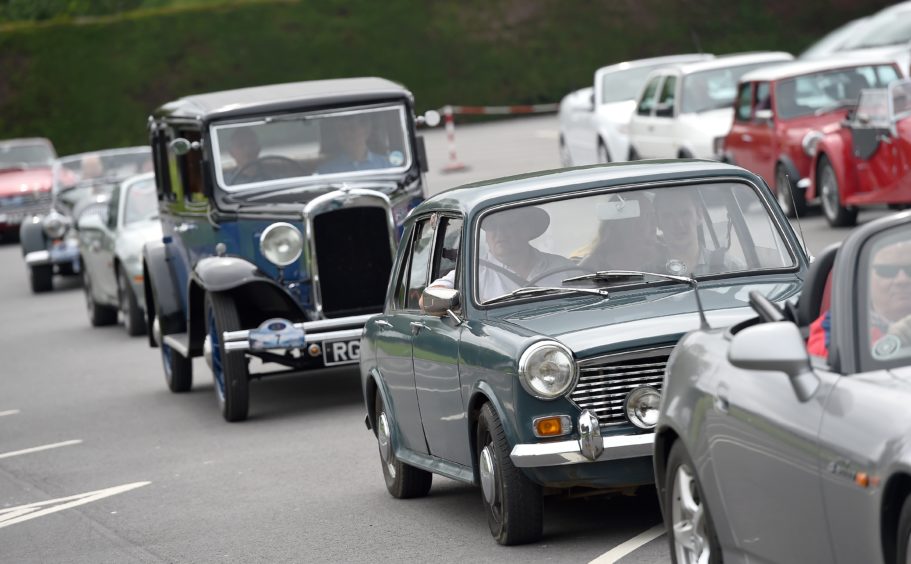 The 18-strong convoy set off towards the Black Isle, taking the back road towards  Munlochy before passing through Rosemarkie and Cromarty, ahead of their lunch stop at Coul House in Contin.
The group then headed west into Strathconon and then Strath Glass before beginning their descent of Culnakirk back towards the start line in Inverness via the north shores of Loch Ness.
During the first leg of the tour, the 2001 Lotus Elise succumbed to suspension problems before the fuel pump on the 1969 Austin 1100 Mk2 failed, leaving just 16 motors to cross the finish line.
Organised by the Inverness Loch Ness Rotary Club, the run raised vital funds for several local charities including this year's beneficiaries CHAS (Children's Hospices Across Scotland) and mental health charity Mikeysline.
Mr Smith added: "We go round charities on an annual basis and try and pick ones, local branches rather than the national charities where the money goes into a big pot and you never see anything for it. The local charities at least pay benefit directly.
We did the lifeboats the first year and last year was Children's 1st. We try and look at local charities that are obviously deserving."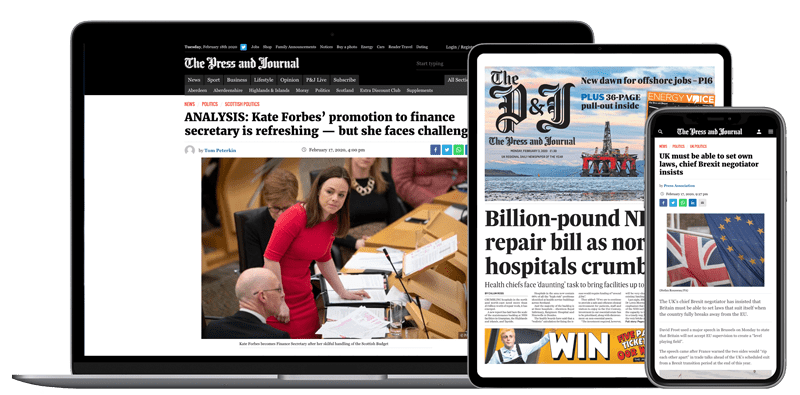 Help support quality local journalism … become a digital subscriber to The Press and Journal
For as little as £5.99 a month you can access all of our content, including Premium articles.
Subscribe