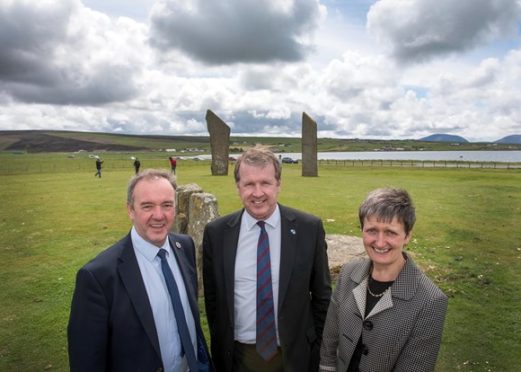 The island boasts some of Scotland's most stunning neolithic sites and attracts tens of thousands of visitors each year.
For the partners involved in conserving Orkney's World Heritage Site, therefore, it is vital to balance tourism with conservation of its stunning monuments.
Yesterday, after months of studies and planning, a major new effort was launched to do just that.
Hundreds of thousands of pounds will be invested in key historic sites to preserve them and enhance the visitor experience for tourists and locals alike.
Leading the effort will be a partnership that brings together Historic Environment Scotland, Orkney Islands Council and Highlands and Islands Enterprise.
The first phase of their plan will be an initial investment of over £300,000 at the Stones of Stenness.
The 5,000-year-old standing stones – all that remains of a larger circle – are thought to be the earliest henge site in the UK.
Funding would enable the upgrade of car parking facilities and improvement of pathways.
Money will also be invested in improving the "visitor journey" and looking at how both tourists and locals experience and learn about the island's rich past.
The signing of a memorandum of understanding between the partners and the announcement of the first phase of the project follows an initial exercise to look at the  challenges facing the World Heritage Site.
In particular, it looked at how to manage the growing number of visitors drawn to the site by its internationally famous monuments.
Alex Paterson, chief executive of Historic Environment Scotland, said: "This brings a number of benefits for those who live and work in the islands.
"It does, however, need to be balanced against the ongoing management of the island's tourism assets by looking at existing connectivity, infrastructure and opportunities to encourage sustainable tourism."
James Stockan, leader of Orkney Islands Council, said: "This is a significant day in the long history of our World Heritage site and the internationally important monuments it contains.
"The agreement signed commits us to working side-by-side to care for the site and ensuring the best possible arrangements are in place to manage visitor numbers in the best interests of the site, the monuments and our community as a whole."
Carroll Buxton, Interim Chief Executive at HIE, added: "We look forward to working alongside HES and OIC to support proposals that spread the economic benefits from sustainable tourism throughout the county.
"As well as enhancing the visitor experience, this approach demonstrates a commitment to protecting Orkney's culture, heritage and exceptional landscapes while developing its tourism offering."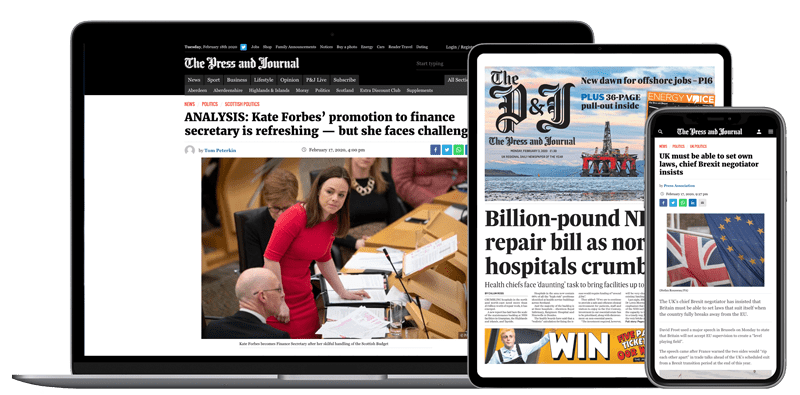 Help support quality local journalism … become a digital subscriber to The Press and Journal
For as little as £5.99 a month you can access all of our content, including Premium articles.
Subscribe