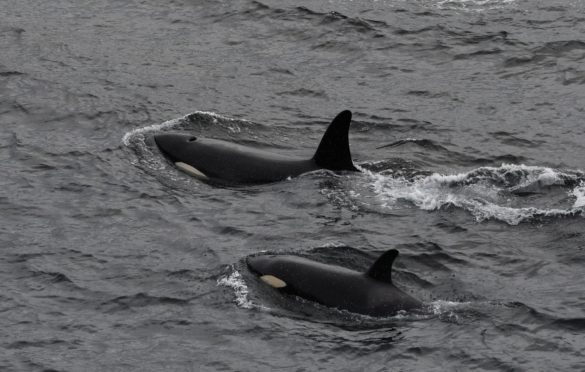 The north of Scotland's rich marine life shone during a record-breaking 2019 Orca Watch.
The stunning apex predators were among the most dramatic of the species recorded around the coast of Caithness, Orkney and Shetland.
In all, however, there were more than 120 individual sightings of numerous species made during the ten-day event.
Significant numbers of orcas, whales, dolphins and porpoises were spotted by volunteers who spent more than 200 hours scouring the seas.
Their efforts provide vital information to conservationists and others determined to preserve and protect marine populations.
Sightings officer Dr Chiara Giulia Bertulli said it looked like being "the best Orca Watch event in recent years".
Hundreds of volunteer observers spent hours at 30 sites and aboard passenger vessels around the north coast.
Killer whale sightings were also sent in from the west coast of Scotland and the Hebrides.
Species in the seas around the north included orca, Risso's dolphin, humpback whale, harbour porpoise, short-beaked common dolphin, minke whale and long-finned pilot whale.
Dr Bertulli, said: "Without knowing how orcas or other cetaceans use the Pentland Firth, or which role they play in the ecosystem in the area, it is impossible for scientists and conservationists to know how to develop plans to protect them.
"We are very pleased with the amount of information we have gathered during this year's Orca Watch.
"Our immense gratitude goes to our lead volunteer organisers from all of the groups and to our network of volunteer observers, regional coordinators, to our partners and to all the local businesses that have pitched in, offered generous discounts and taken great care of all our Orca watchers."
The results show that harbour porpoises were the most commonly sighted species during Orca Watch, with watchers recording 46 individual sightings during the ten-days.
Orcas were the second most commonly sighted species, with 27 sightings.
Groups varied in size from a single individual to a pod of 10, with an average group size of three.
Minke whales were the third most abundant species recorded, with 26 sightings being made.
This year, double the amount of volunteer time was spent watching for whales – which is likely to have had an impact on the 122 sightings.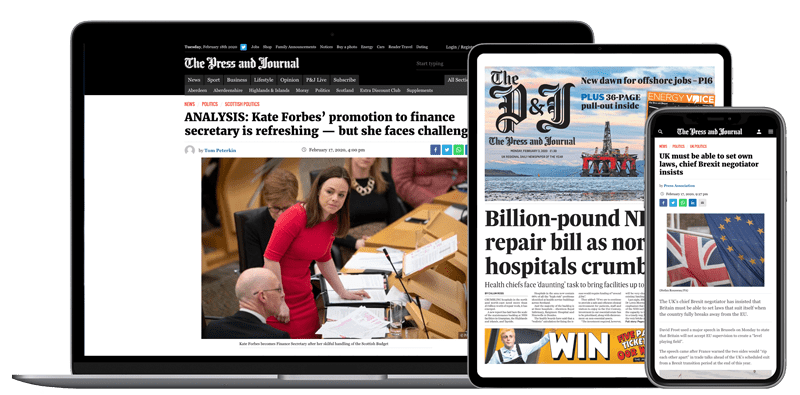 Help support quality local journalism … become a digital subscriber to The Press and Journal
For as little as £5.99 a month you can access all of our content, including Premium articles.
Subscribe