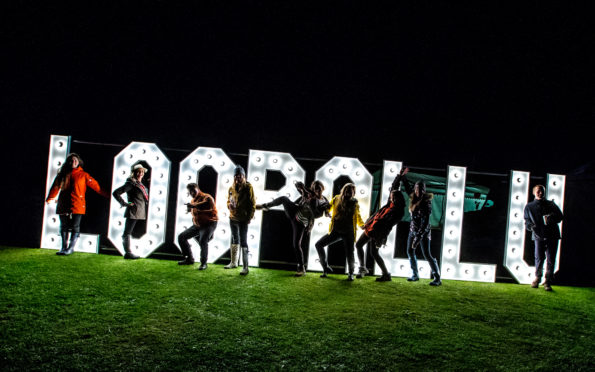 The organiser of the "best fest in the west" has confirmed this will be its final year.
Loopallu has been delighting music fans for 15 years, with up-and-coming bands and favourites Idlewild, Mumford and Sons and Franz Ferdinand all talking to the stage.
But rising costs – and limited accommodation in Ullapool – mean that festival organisers have decided to call time on the event.
They had previously planned to stop in 2017, but demand was so high the team was persuaded to keep going.
Speaking exclusively to the Press and Journal, organiser Robert Hicks insisted this time they mean it.
He said: "In 2017 we wanted to go out on a high, and said that was it, but due to unbelievable pressure from everyone we vowed to keep going.
"When we first spoke about calling it a day, people told us to put up ticket prices and they'd still come which was very humbling, but at the same time goes against our ethos which is to keep things affordable.
"Because of the festival's location, we have no scope to grow and our aim was always to keep prices affordable."
The festival has put Ullapool on the map, with visitors from across the world descending on the town for the varied line-up.
It is one of the things Mr Hicks is most proud of, but means the area's limited facilities are put under increasing pressure.
"From a very small event in a very small place, we have a big reputation and a big heart, and that's what I'm most proud of," he said.
""When we first started 15 years ago, September as a whole was a relatively quiet month in Ullapool and the end of September absolutely dead.
"But that couldn't be further from the truth now as the village has been  getting busier and busier.
"It stays buoyant until the end of October and is really a year-round destination now.
"There was always a limited amount of accommodation open but last year it was particularly challenging for people to find anywhere to stay.
"That's great for the village, but not great for us."
The cost of bringing big-name stars to the area has also proved prohibitive, with an increase in fees making it harder to deliver the quality line-up people have come to expect.
Over the years, the festival has had tremendous support from the likes of Janice Long and Mark Radcliffe, and attracted stars like Paolo Nutini and Franz Ferdinand to come and headline, while at the height of their careers.
Mr Hicks said: "For this final festival we've decided to try and get some of the favourite acts we've had back together.
"We can't expect the mega stars to come back, as lovely as it could be, but we're so pleased to be welcoming back, Tide Lines, Hunter and The Bear, The Vatersay Boys, Peat & Diesel, Idlewild and others.
"Looking back I'm proud that we managed to grow with bands such as Hunter and The Bear and Tide Lines and support them when they were unknowns.
"The same applies to Mumford & Sons who were relatively unknown but went on to become a phenomenal act and created The Stopover Festival and credit Loopallu for being an influence behind it."
The final Loopallu Festival takes place on September 27 and 28 in Ullapool.