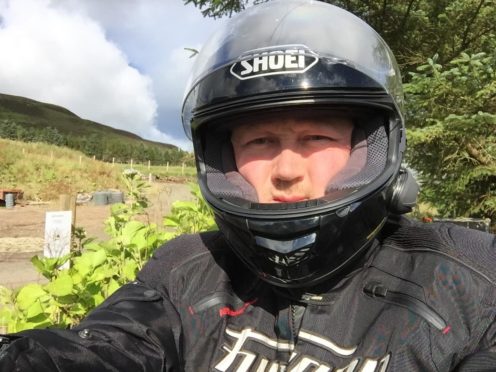 A motorcyclist who was injured in a crash at the weekend has thanked Good Samaritans who stopped to help him.
Andy Jaques, 42, was on his way back home to Skye from a ride out to Inverness when he was involved in a collision with a car near Urquhart Castle, Drumnadrochit, just after 12pm on June 8.
A section of the A82 was closed and tailbacks formed while emergency services dealt with the incident.
The hydraulic engineer, who was riding a BMW R1150R, has since took to social media to thank those who stopped to help him.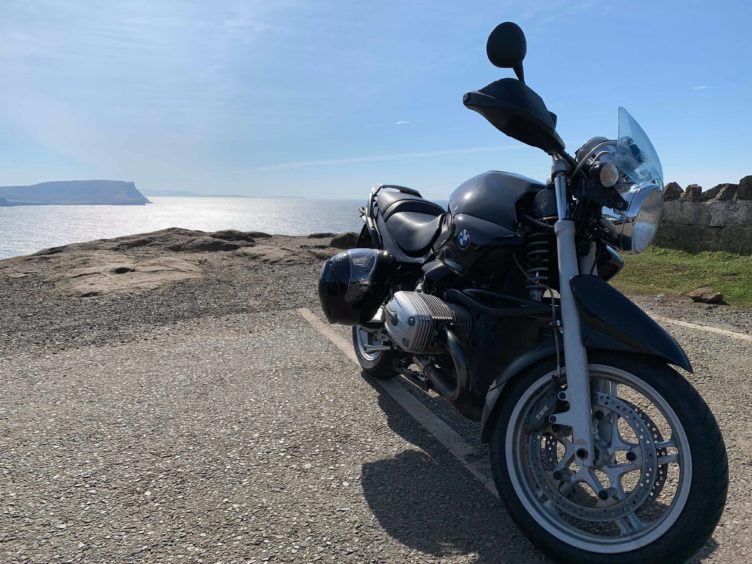 He wrote: "Apologies to anyone caught up in the ensuing traffic jam and road closure. Or if you had to take a diversion, especially if I made you late for an appointment or anything.
"A massive, massive thank you to everyone that stopped to help, the doctor from Michigan, the student nurse from Raigmore, the off duty police lady, the 'running' coach driver, the air ambulance crew, the regular ambulance crew, the police and everyone else. Sorry I cannot remember all of your names but I truly appreciate what everyone of you did for me and thank you all."
The 42-year-old was taken to Raigmore Hospital for X-rays and CT scans which revealed he had fractured his pelvis.
"The gear I was wearing did its job well, taking the brunt of the impact,," he said.
"I really do not look like I was flying through the air or rolling down the road. Now starts the long recovery process. Six weeks of not putting any weight on the leg to begin."
He said he wanted to send a message online "to apologise to anyone who was caught up in the tailbacks as you never know what people are going through", and  "to thank as many people as I could remember".
"I never asked anyone to help it was just the good nature of so many people. I wanted to let people know I was alive and ok (ish). Quite often with accidents, as a witness you never learn the outcome. I also want to emphasise that wearing the correct gear saved me from what could have been a much worse outcome!"