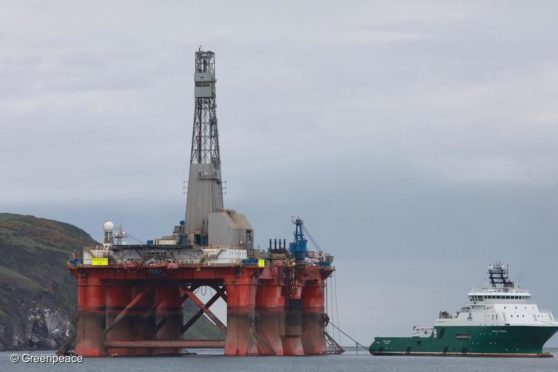 Safety fears have been raised after protesters aboard an oil rig in the Highlands had reportedly placed themselves in a 'precarious position'.
The Invergordon lifeboat was launched shortly before 1.30pm and made their way to the rig, which is owned by Transocean and operated by BP.
Activists boarded it in protest on Sunday night and were yesterday issued legal papers.
A coastguard spokeswoman said: "Invergordon's all weather lifeboat was launched as a safety precaution after it was reported that protestors had put themselves into a precarious position over the water.
"The lifeboat was sent to make sure no harm was experienced by anyone."