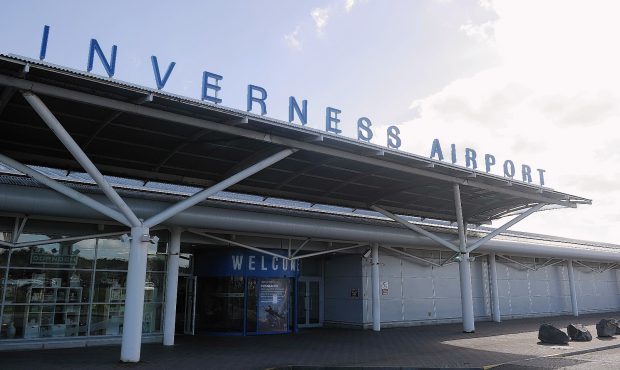 Airports in the north have been forced to ask the Scottish Government for a near £4 million funding lifeline to keep them operating this year.
The scale of the budget pressures facing Highlands and Islands Airports Ltd (Hial) has been underlined in documents obtained by The Press and Journal.
Memos from April show that bosses at Hial told Transport Scotland they were facing an "unfunded budget overspend" of £3.887m for 2019/20.
And they warned that this funding gap would rise to £16m by 2029/30 if the Scottish Government-owned body continued to operate within its current structure.
Hial, which operates 11 airports including Inverness, Wick, Stornoway, Kirkwall and Sumburgh, has faced negative headlines in the last year amid controversies over a revised pay offer to air traffic controllers and new car parking charges.
Documents, released under freedom of information laws, show it has made £2.6m of savings, but it was still predicting it would be close to £4m over budget this year.
After seeking help to plug the funding gap, Transport Scotland told Hial in April that it would provide the "additional £3.887m required to allow the business to operate to 31 March 2020".
It added that Hial should "continue efforts to make savings and increase revenue to reduce this requirement if possible".
Tavish Scott, Liberal Democrat MSP for Shetland, urged Hial and Scottish ministers to explain what further measures they are considering to slash costs and raise income.
"Hial and the Scottish Government are hiding their 'cuts' plan," he said.
"What other charges are they going to levy having imposed car park costs – an islands tax – without any consultation?
"Both Hial and the government should come clean on what they are planning."
A Hial spokesman said: "Hial generates income wherever possible to maintain connectivity and aviation services for the Highlands and Islands.
"Hial's airports are essential links for the Highlands, Islands and Dundee.
"However, they do operate at a loss and are supported by subsidies from the Scottish Government, which owns the business.
"We continue to operate as efficiently and effectively as possible and as part of our budget setting process, review our figures in line with good business practice.
"Hial has taken steps to make significant savings by reducing costs. Nonetheless, we identified that our budget required further input from government.
---
Local and Proud: Follow our new Facebook page dedicated to the Highlands and Islands
---
"We are grateful to Transport Scotland who will provide additional funding to ensure we continue to deliver aviation services to the people and communities we serve."
A Transport Scotland spokesman said: "We are committed to continuing to provide Hial with the necessary funding to ensure that its 11 airports remain operational.
"Transport Scotland and Hial regularly discuss funding requirements to take account of the latest revenue and cost projections.
"Hial is non-profit making and the overall aim is for it to break even in any given period."