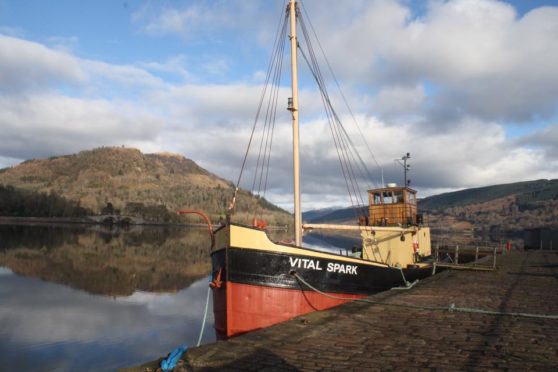 One of the last sea-going puffers in Scotland has gone up for sale.
The Vital Spark, a nationally recognised historic ship, was built as a stores carrier, and now sits at the pier in Inverary a has gone on the market for £115, 000 – a fraction of what the current owner says he has invested in getting her into use.
The reason for the sale? Time – her owner Archie MacArthur says he wants to go sailing and the Vital Spark has been eating into his ability to do that.
In her 75-year history, The Vital Spark has had four names – firstly she was known as Vic 72, then the Elseda before being known as the Eilean Eisdeal. She was built by Brown's Shipyard, Hull, in 1944.
National Historic Ships UK have the Vital Spark registered with them saying she is of national importance as one of only a handful of ships of her type still in use.
She was sold out of naval service at Devonport Dockyard in 1968, and was then motorised and renamed Elseda and based at Troon as a cargo vessel.
In 1972, she was bought by an owner based on the Isle of Mull, and worked around the islands dredging coal from sunken vessels.
In 1984, she was sold to the owner of Easdale Island, near Oban, and was renamed Eilean Easdeal to run a inter-island cargo service around the Western Isles until 1994.
In 2001, she was brought to the Inveraray Maritime Museum, where she still is, and in 2006, she was re-registered as Vital Spark, the name of the fictional puffer that appeared in the Para Handy books by Neil Munro. She was renamed after an appearance in a TV series that brought the Para Handy tales to life.
As its captain,  Para Handy, often said, the Vital Spark is "the smertest boat in the coastin' tred".
In an advert to sell the puffer on social media, current owner Mr MacArthur said: " I have put my pride and joy on the market, due to a severe lack of time."
"She is a 66ft long, 18ft beam with an 8ft draft ship originally built to pass through canals."
Saying he wasn't a grumpy Para Handy-type, he said: "I am looking to go boating after twelve years of restoration on the Vital Spark yes, I will throw in Para's cap in the sale."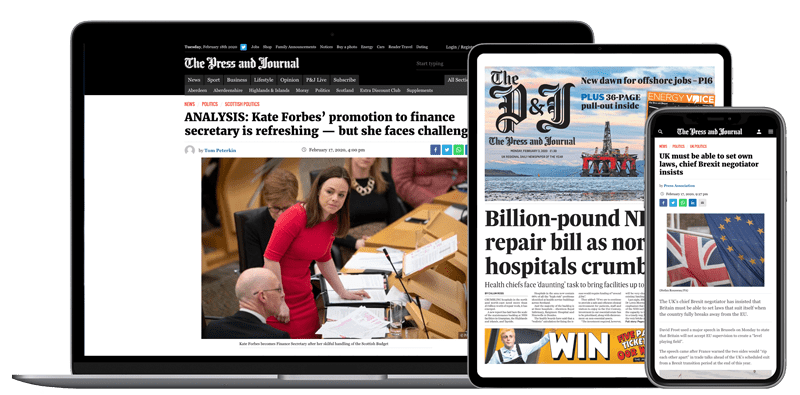 Help support quality local journalism … become a digital subscriber to The Press and Journal
For as little as £5.99 a month you can access all of our content, including Premium articles.
Subscribe