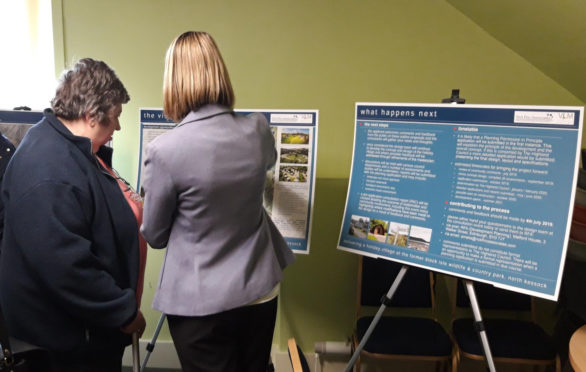 Plans to convert the site of the former wildlife attraction into a holiday complex have been showcased to locals for the first time.
The Black Isle Wildlife and Country Park in North Kessock closed its doors in October 2017 following a raft of complaints about animals being kept in grim conditions.
Developer Scott Burnside now plans to create a lavish 100-bed hotel on the 54 acre site, accompanied by chalets, camping pods, caravan and tent pitches and associated landscaping.
During a public exhibition at Munlochy Village Hall yesterday, dozens of residents aired their views on the proposals, with some raising concerns over the state of local roads.
Stuart Szylak, a planning agent working on the project, said a thorough transport assessment would take place to determine what the impact could be.
He said: "There has been a lot of interest from the locals, which is great and we are here really to get feedback and listen to comments – whether they are good or bad.
"Some people have found it hard to visualise what's proposed because we are at such an early stage while some have been very supportive, so we have had a mixed bag.
"The positive feedback is that it will bring economic development and create jobs.
"The site has lain vacant for a long time now so people would like to see something happening there.
"However, access seems to be quite an issue.
"The roads aren't ideal to some types of vehicles and we are aware of that, we will need to do some studies to look into that.
"A transport assessment will be undertaken which will look at the capacity of the roads, the safety of the roads and how they could cope with traffic."
A North Kessock resident at the exhibition said: "The roads are totally unsuitable. But anything that brings local employment is good.
"As for the scheme itself, I think it is fair enough to have yurts but to have a great big hotel is not ideal for the Black Isle."
Meanwhile, a fellow resident added: "Everyone has said it, the roads are the issue.
"They are too narrow for all the traffic coming up and down there.