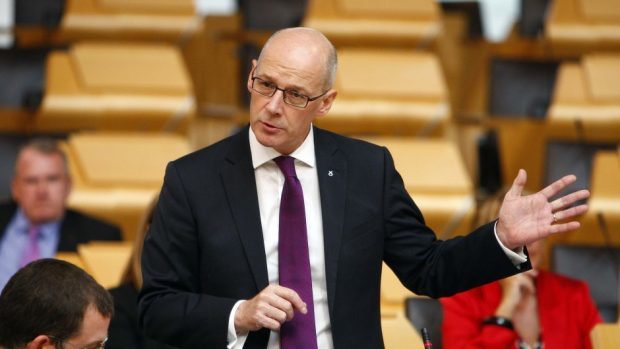 Education Secretary John Swinney has been urged to visit Tain Royal Academy to see for himself the leaks, substandard heating, "inadequate" canteen and poorly drained playing fields.
The school's state of disrepair has been already been highlighted by pupils in an online video.
Highlands and Islands Tory MSP Edward Mountain visited the school at the end of last week after pupils invited to him tour the buildings and pitches.
He admitted he was "shocked" by the problems outlined in the video and revealed he has now written to Mr Swinney calling on him to see the problems first hand.
"As I saw on my visit, Tain Royal Academy has big problems with water leakages and buckets are still scattered around library to catch water," Mr Mountain said.
"I learnt that their music room is virtually uninhabitable in winter months because it is so cold and the school canteen is woefully inadequate for the 400 pupils. To add insult to injury, sports day has been cancelled because the field is too wet and has insufficient drainage."
---
Local and Proud: Follow our new Facebook page dedicated to the Highlands and Islands
---
Mr Mountain said the building was "not fit for purpose" and more Scottish Government cash was needed to refurbish the school as well as others in the Highlands.
He added: "We must not forget that Tain Royal Academy was due to be replaced but a lack of funding has meant the Highland Council were left with no choice but to delay the project. "
A 2014 Education Scotland report recognised the proposal for a new campus for the schools in Tain would offer "considerable educational benefits". But that project was stalled in 2017 over concerns about the site.
A Scottish Government spokesman said: "Funding had been allocated by the Scottish Government to build a new school at Tain but was re-directed at the request of Highland council following delays in the process."
The spokesman added that councils were directly responsible for school buildings and Highland had been  awarded over £63million as part of its £1.8billion Scotland's Schools for the Future programme.
Highland Council has begun a consultation looking at a new campus and is discussing priorities with the government.
John Finlayson, chairman of the council's learning committee, said: "We are spending as much as we possibly can on our schools. The capital programme approved in March 2018, commits £213m to school investment over five years. Highland does however have a significant number of schools, and a range of matters to be addressed in relation to condition, suitability and capacity improvements."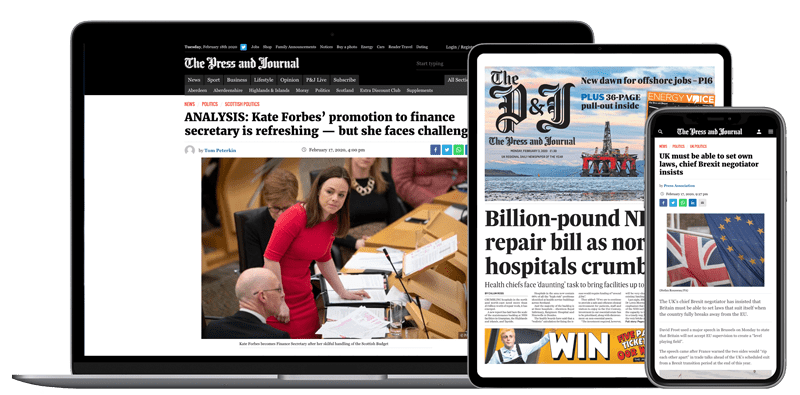 Help support quality local journalism … become a digital subscriber to The Press and Journal
For as little as £5.99 a month you can access all of our content, including Premium articles.
Subscribe