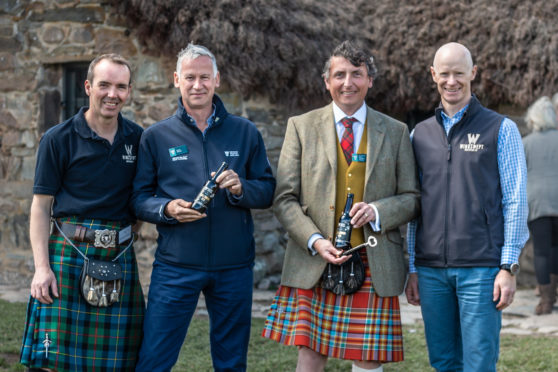 A pale ale to be served up in Culloden will soon be flying off the shelves.
The National Trust for Scotland announced a partnership with the brewers of a newly developed Culloden Ale – made by two RAF pilots turned brewers – at its flagship property at Culloden Battlefield and Visitor Centre.
The new partnership is with the small, independent Windswept Brewing Company from Lossiemouth.
Joint owners are ex RAF pilots Al Read and Nigel Tiddy.
Mr Tiddy said: "Being a small independent brewery, we are delighted that such a prominent national organisation is keen to work with local suppliers.
"This has been a true collaboration with the team at National Trust for Scotland to ensure that we provided Culloden with the right beer and label design that befits such an important site of Scottish history."
The beer was launched to celebrate the opening of the historic Leanach Cottage, the only building remaining on the battlefield site from the time of the conflict.
The cottage has recently been renovated and re-thatched, and is being used as a location for Culloden 300 – a public consultation exercise by NTS to find out what Culloden Moor landscape should look like in 2046 – 300 years after the Battle of Culloden.