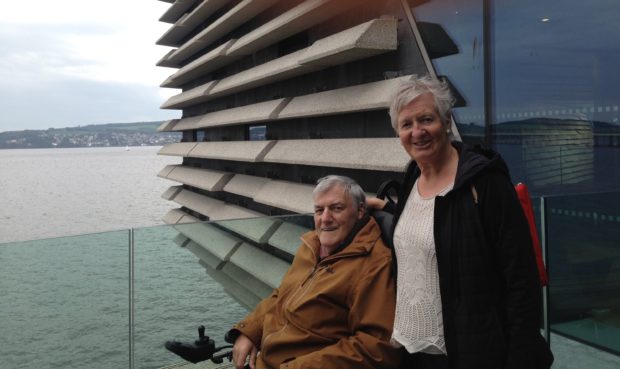 A student nurse from Inverness is helping to raise awareness of Motor Neurone Disease (MND) after becoming the youngest sufferer in the Highlands.
MND is a rapidly progressing terminal illness, which stops signals from the brain reaching the muscles. Sufferers can lose the ability to walk, talk, eat, drink or breathe unaided.
Sheree Gregg , 28, who lives on the Black Isle, was first diagnosed with the terminal illness in March following 16 months of gruelling tests.
The University of Stirling student began noticing a change after she started to lose the strength in her hands, resulting in her dropping items more frequently.
Speaking for the first time in aid of MND Action Week, she said: "Within the past year it's progressed so much – I can't put gloves on and I struggle with a lot of daily tasks. Getting ready, changing my clothes, doing my hair, preparing and eating meals are just a few and these are only going to get harder over time. I've got three fingers which don't extend at all anymore, they're just stuck and don't move. The muscle wasting is now really quite noticeable up into shoulder."
As Miss Gregg looks to the future, she says more people need to be "much more aware" of the implications.
She said: "I think people need to be much more aware about what this illness is and what it does. The amount of people that I've spoken to who say 'oh well you can get some tablets for that' or 'you just need a bit of rest'. When you tell them there's no cure, and you have to explain it's a terminal illness and that I won't get any better, it'll just get worse, and they still don't really understand."
Meanwhile, life for Aberdeenshire grandfather-of-four Angus Paterson, 74, has been turned upside down after being diagnosed with the debilitating condition in July last year.
The former Avionics Engineer, from Inverurie, went to the doctor after he began falling over.
He said: "My life is chalk and cheese compared to before the diagnosis. I used to play golf, which of course I can't now because I can't sit in a wheelchair and swing a golf club. I used to love sailing too, which I can't do anymore either.
"It was very hard accepting these things but I'm starting to get used to it. I can't drive either and I think that was the hardest one. I feel a bit in limbo at the moment as I don't know what to do with myself but I'm sure I'll find something to do to replace these things."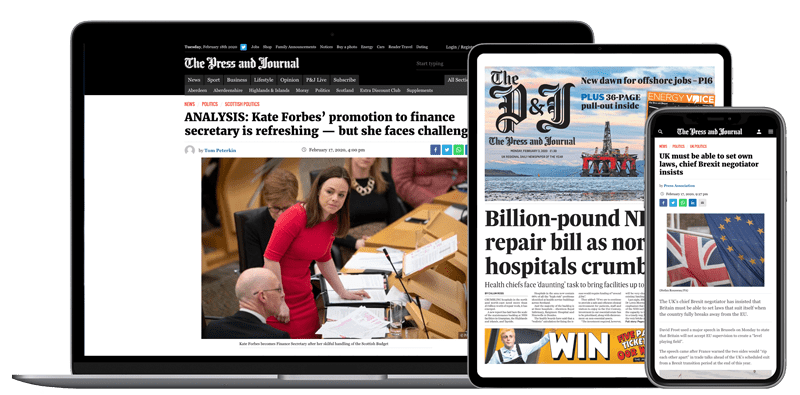 Help support quality local journalism … become a digital subscriber to The Press and Journal
For as little as £5.99 a month you can access all of our content, including Premium articles.
Subscribe