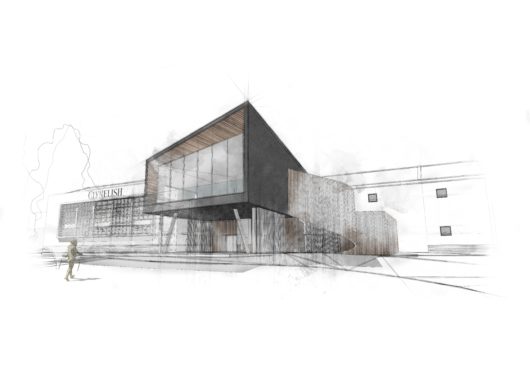 Work will soon begin on an extension and other alterations at a Sutherland distillery as part of a £150m investment in whisky tourism by global distilling giant Diageo.
Plans for Clynelish Distillery, Brora, have been approved by Highland Council and work is expected to start within weeks.
The plans include a comprehensive upgrade of the distillery visitor experience with a new upper floor to tell the Clynelish story, as well as a new bar and tasting area offering beautiful views of the Sutherland coast.
The landscaping around the distillery will also be enhanced.
The extension is described as 'unashamedly modern' with the walls and roof  clad in a dark metal with treated timber soffits to the balcony and new events space.
The main east façade will consist of double-glazed curtain walling, and translucent polycarbonate cladding will screen views to the rear service areas while providing
additional natural light to the stairwell.
Clynelish Distillery produces a fruity, slightly smokey single malt from the Clynemilton burn, said to run over seams of gold in the rock.
It has had a long association with Johnnie Walker and remains one of the key single malts that goes into making Johnnie Walker today.
Clynelish Distillery shares its location with the Brora Distillery, which closed in 1983. Work is already underway to bring Brora back into production as part of a separate £35m investment programme that will also revive distilling at Port Ellen Distillery on Islay.
Jacqueline James-Bow, brand manager for Clynelish Distillery said: "This is an important step forward on our journey to transform the Clynelish visitor experience and everyone involved is very much looking forward to work getting underway."
Whisky from Diageo's distilleries all over Scotland contribute to the making of Johnnie Walker, but four distilleries – Glenkinchie, Cardhu, Caol Ila and Clynelish – will be linked directly to the new Johnnie Walker venue in Edinburgh, representing the 'four corners of Scotland' and the regional flavour variations crucial to the art of whisky blending.
Together these sites will create a Johnnie Walker tour of Scotland, encouraging visitors to the capital city to also travel to the country's extraordinary rural communities.