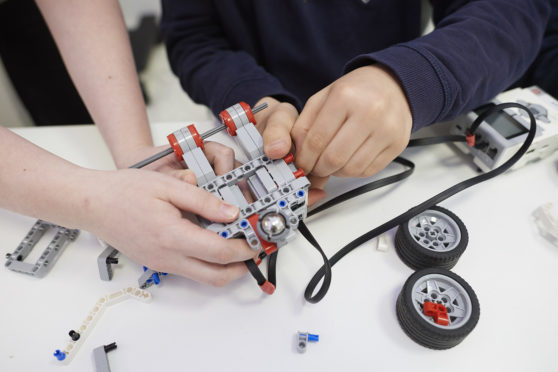 Pupils in Sutherland are being invited to attend a three-day space themed summer school with Mars at the forefront of the event.
The Destination Mars event has been developed through a collaboration between Skills Development Scotland, the Science Skills Academy, and the University of the Highlands and Islands.
S1 and S2 pupils are invited to attend the free event from Monday July 22 to Wednesday July 24 at Thurso Newton Room, which has been organised as part of UK-wide celebrations of the 50th anniversary of the lunar landings.
Activities at the event will include exploring robot building and programming, mapping Mars' craters and rock formations, with interactive workshops on the solar system.
Sharon Morrow of Skills Development Scotland said: "From robots to rockets to exploring the stars, across the three days we're aiming to ignite and lift off young people's interest in careers in space and more widely in science, technology, engineering and maths.
"The countdown is on, so get registered for the event online. It's free to take part, and places will be allocated on a first-come-first-served basis."
Andrew Johnston, director of the Science Skills Academy, said: "With Sutherland soon to be home to the UK's first spaceport, there will be a wealth of opportunity for young people across the region to explore a future in the space sector, and this summer school could prove to be one giant leap in that journey."
A science ceilidh is to bring the summer school to an end with a bang.
Jamie Hepburn, Minister for Business, Fair Work and Skills, said he was "delighted" that young people in the Highlands could soon explore future career opportunities in the space sector through the event.
He added: "I hope this event ignites wider interest in Science, Technology, Engineering and Mathematics (STEM) and all the benefits that it offers."