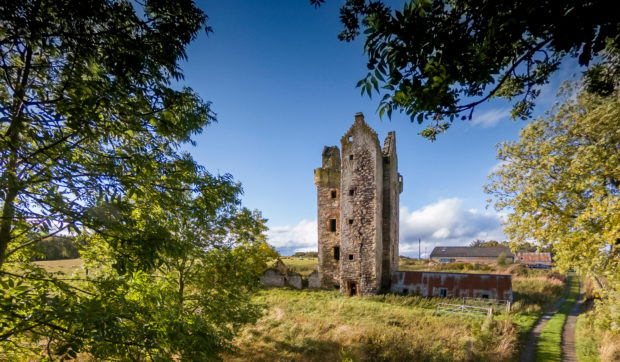 An appeal to raise the final sum of a £1.8m refurbishment project on a historic Highland tower is being urgently broadcast amid urgent repair works.
Fairburn Tower, near Muir of Ord, dates back to the 16th century and is currently undergoing a major revamp to ensure its future. However, the tower's owners have accelerated their appeal for the final £300,000 as the building's deterioration cannot be ignored for any longer.
Fairburn Tower was constructed back in 1545 for Murdo Mackenzie, a loyal servant of King James V, and remains as one of Scotland's most fragile tower houses.
A spokeswoman for The Landmark Trust, who are undertaking the refurbishment works, said: "One of Scotland's most significant at-risk tower houses, Fairburn Tower is perilously close to ruin.
"We've raised 83% of our appeal target, but widening structural cracks are bringing a pressing urgency for the last £310,000 needed to save the fragile building.
"If we are successful we can scaffold the structure in the coming months in order to protect against another harsh winter and begin to stitch it back together, breathing new life into this rare survivor from the mid-16th century Scottish Renaissance."
Detailed plans have been outlined by the developers which have been finalised and granted planning permission.
A listed building consent has also been granted, however, no work will be undertaken until the final tally has been raised.
The plans are to see the building transformed into self-catering holiday accommodation through the sensitive restoration of the category A listed tower.
Should the appeal be successful and the full sum is raised, scaffolding will be fully erected around the tower as protection ahead of construction work beginning in the new year.
Councillor Biz Campbell said: "It is imperative that The Landmark Trust get the final sum to ensure that the tower does not deteriorate any further.
"As it is of significant historic interest, we cannot let this continue and it is incredibly important that we make efforts to stop our historic buildings from disintegrating.
"Many of our historic buildings are enjoyed by many visitors to Scotland. They just love our castles and our history, and so do locals, so we must ensure the enjoyment of these buildings for everyone is preserved and maintained for years to come."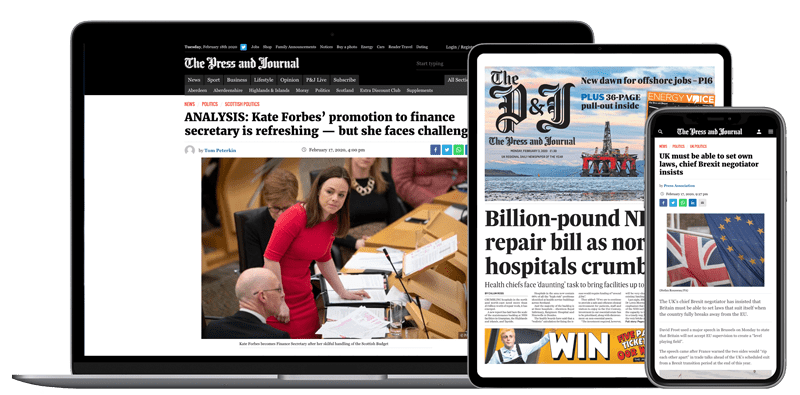 Help support quality local journalism … become a digital subscriber to The Press and Journal
For as little as £5.99 a month you can access all of our content, including Premium articles.
Subscribe