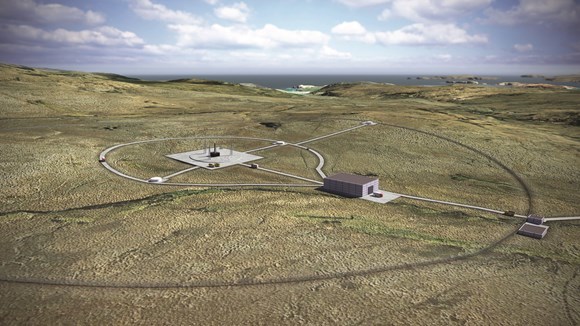 A war of words has broken out over claims where the best site for a spaceport in Scotland would be.
A study into a proposed £17.3million development in Sutherland – carried out by experts from two Scottish universities – was presented at a Rural Entrepreneurship conference this week in Inverness and claimed Unst in Shetland was a better option.
It also questioned claims the Highland project at the A'Mhoine peninsula will create 40 "high-quality jobs".
The study was done by Professor Mike Danson, of Heriot-Watt University, and Geoff Whittam, of Glasgow Caledonian University, and used a local resident, Janette Wyper, as an "independent researcher".
Their report – Satellites to Sutherland: Not quite coals to Newcastle – expressed concerns that far from bringing jobs and prosperity to the area, the spaceport would obstruct the development of more appropriately-scaled businesses.
But the chief executive of rocket firm Orbex, Chris Larmour, has claimed the study was "biased" as Mrs Wyper had expressed her opposition to the Sutherland plan.
Orbex is working with Highlands and Islands Enterprise to build the site near Tongue.
Mr Larmour told a local radio station: "I think it is telling that they didn't contact us to ask what jobs we were proposing to put onto that site.
"And if they had, we would have told them we are looking at jobs that include finance, administration, maintainence, electronics, electrics, mechanical systems, fueling systems, security, logistics, a whole range of jobs that would be very welcome in that region.
"I think there is an air of desperation in some of their arguments, and I think if they're successful they will hurt the economic opportunity that's available for that region, and potentially destroy it completely. I think they are very damaging to the local economy."
In response, Prof Danson said he and Pro Whittam had asked Mrs Wyper to seek local views, as the community was split on the proposal.
He said she went to various meetings and spoke to locals and provided views both in favour and against the Sutherland project, which they then provided in their paper.
He added: "The research was peer-reviewed and approved by a senior academic before being presented to the conference."