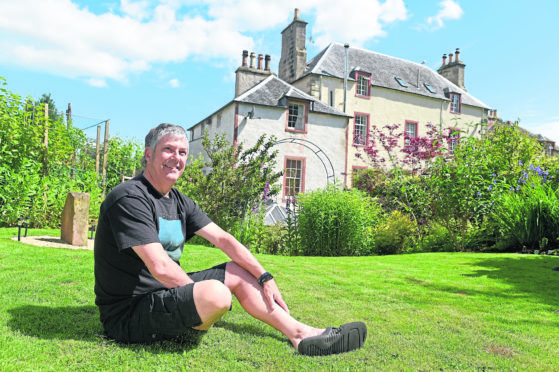 A Highland councillor, who turned to gardening as therapy after suffering a stroke ten years ago, unveiled his garden to the public as part of Cromarty Gardens open day at the weekend.
Craig Fraser's garden is in West Wing, Bellevue, and he welcomed almost 100 people to the locale over the weekend.
He describes himself as an accidental gardener, and his garden as natural, informal and semi-wild.
Mr Fraser 'received' as he likes to put it, his stroke in 2009 when he was 49.
He said: "I am the recipient of a stroke, not a victim. I had a sub-arachnoid haemorrhage, but I was lucky.
"I got off lightly compared to so many others, I wasn't too badly damaged.
"My main problems are short term memory and some cognitive issues."
Drawn to the peace and calm of his outdoor space, Mr Fraser started gardening after his stroke by pottering about, working on a rockery and buying lots of plug plants.
He said: "I kept going through sheer blood-mindedness. After a stroke, the fatigue is terrible, it comes on suddenly as if someone's pulled a plug and your energy disappears.
"The garden was full of nettles, ground elder and bindweed, so I started ripping them out. I decided that I would put things in and if they grew, good, and if they didn't, that was also fine.
"I filled it with things like fox gloves and aquilegia and lots of spring bulbs.
"Where things were invasive like a particular geranium, I decided to keep it because the bees like it.
"I came to terms with ground elder and kept some of it because its yellow buttercups look good.
"Now people tell me they like the natural look of the garden and to leave it the way it is."
Mr Fraser said connecting with nature has been a huge part of his recovery.
He added: "I can understand why people turn to nature to help them.
"I find it spiritual. I'm not religious but I would describe myself as spiritual, so I have created a spirit corner with prayer flags, wind chimes and dream catchers.
"I call it the Goddess Freya's garden and spirit corner and people love the quiet and calm."
Thirty gardens in the Black Isle town opened to the public over the weekend.
Mr Fraser said: "Cromarty Open Gardens is getting more and more popular each year.
"They came from all over, from Grantown, from Tain, from Inverness."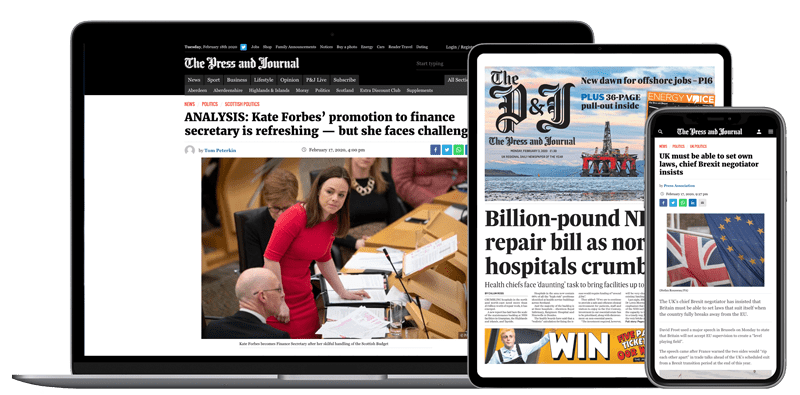 Help support quality local journalism … become a digital subscriber to The Press and Journal
For as little as £5.99 a month you can access all of our content, including Premium articles.
Subscribe