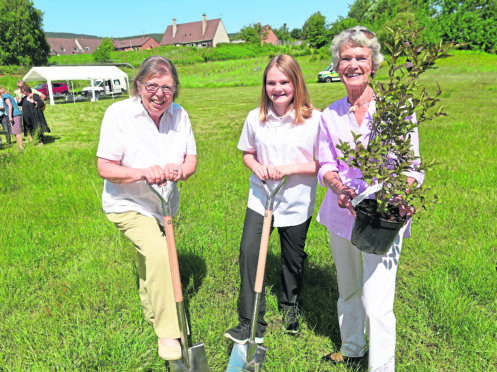 A £15 million community hospital to serve the communities of Badenoch and Strathspey was described yesterday as "one of the best things to happen to this community in a generation".
Councillor Bill Lobban delivered his seal of approval as work on the new hospital in the Dalfaber area of Aviemore officially got underway with a turf-cutting ceremony.
Mr Lobban, who addressed the gathered crowd before the first spade entered broke the ground, said: "I think it is utterly fantastic.
"It has been a long time coming and we have been at this time and time again for many years, and in the end, it will be fantastic to see the end result.
"It is important that this isn't all about bricks and mortar.
"This is about changing the way we deliver healthcare across Scotland in general. It needs to be more community based rather than big centralised hospitals stuck in the middle of nowhere.
"A community-based hospital – in the heart of our community – is exactly what we need."
The construction of the brand new healthcare facility is part of a wider £20 million redesign of healthcare services in the area.
NHS Highland interim chairman Boyd Robertson described the beginning of construction as "gratifying" at a time when the health board faces scrutiny to address both bullying and financial issues.
He said: "It's a feeling of great satisfaction that we have reached this point today after a harmonious study that was carried out here for the redesign in Badenoch and Strathspey, and it has gone exceedingly well.
"NHS Highland has its challenges in terms of addressing the cultural issues highlighted in the Sturrock report, the financial challenges around bringing us to a point of financial stability in three years and at a time when we face such major challenges, it is very gratifying to see the service we provide enhanced in this way and it being acknowledged by the local community as a great step forward for them and their area."
The new community facility is expected to open in 2021, delivering a 24-bed hospital hub at Aviemore Technology Park and will also bring together the inpatient services of Aviemore Medical Practice, community health and care teams, and become home to the Scottish Ambulance Service.
At the same time, both the Ian Charles Hospital in Grantown and St Vincent's Hospital in Kingussie will close their doors as part of the redesign, however, measures will be put in place to ensure end-of-life care can still be delivered in both areas.
The new community hospital, which is being constructed on the nine-acre site by hub North Scotland, will host 12 consulting and treatment rooms within Aviemore Medical Practice, three minor injuries and out of hours treatment rooms, the new base for the Scottish Ambulance Service, x-ray facilities, and out-patient services.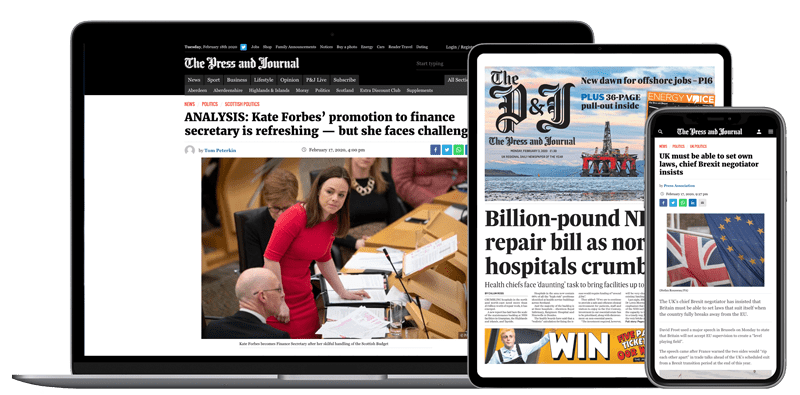 Help support quality local journalism … become a digital subscriber to The Press and Journal
For as little as £5.99 a month you can access all of our content, including Premium articles.
Subscribe