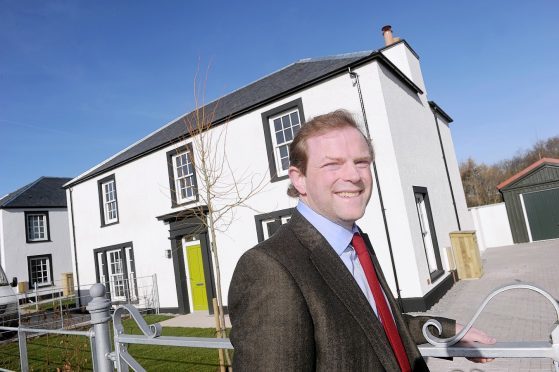 A 5,000-home development near Inverness Airport is being hailed as a "shining example" in a "blueprint" published by the Prince's Foundation.
Prince Charles has for the last 30 years championed community-led, mixed-use, attractive, walkable housing developments with future generations in mind.
His foundation has launched Housing Britain, a 64-page blueprint aimed at addressing issues surrounding house building in the UK – and holds up the project at Tornagrain as a leading light in its design.
John Moray, the Earl of Moray, is developing the village on the family estate east of Inverness.
---
Local and Proud: Follow our new Facebook page dedicated to the Highlands and Islands
---
In what seems like a very short time, Tornagrain has gone from being an idea on a developer's plan to a very real and pretty new village
Housing Britain states: "Its architecture and planning is inspired by that of the surrounding Scottish Highlands, with low-rise, traditional buildings linked by greenery and walkable streets."
Ben Bolgar, senior director of The Prince's Foundation, said: "The Earl of Moray decided not to sell his land on day one to the highest bidder, relinquishing all control, instead sustaining for the long term a legacy development. He provides an inspiration for other landowners to follow his lead."
The Earl of Moray, who spoke at the launched of Housing Britain, said: "I have an emotional connection to the land at Tornagrain and, when developing it, we felt strongly that it should be done properly or not at all.
"I was really inspired by the launch of such an important publication as Housing Britain and the event was fantastic to get everyone together.
"Through our development at Tornagrain, we hope to inspire others."
He hopes Tornagrain will be a "template for future such developments", adding: "It is so rewarding to create a place that fosters such a strong sense of community.
VIDEO: First residents make their home at Tornagrain new town
"It was an emotional moment, and a highlight of the last 18 years for me, to see the community come to life with a get-together with music, dancing and kids playing."
Housing Britain contains a 14-point "call to action" articulated by a range of industry pioneers.
Running on the theme of how to achieve mixed-use places rather than homogeneous housing estates, the content aims to provide landowners, civic leaders, community groups and developers with a reference guide to encourage construction projects that place long-term gain above short-term profit.
Mr Bolgar said: "We are proud to present Housing Britain, a collection of best-in-class thinking from those in the industry, providing compelling arguments that can help inform decision-makers when tackling issues around housing in the UK.
"This blueprint has been published by The Prince's Foundation, which, like its legacy charity The Prince's Foundation for Building Community, has gained a reputation as a leader in the theory and practice of establishing beautiful, enduring buildings and places.
"Our efforts in this field are inspired by the work of our charity's president The Prince of Wales and his philosophy on what makes successful and prosperous communities.
"The content of Housing Britain draws on the expertise and contacts we have gained over the years to provide comprehensive insight and analysis that we hope will help change the face of housing in Britain."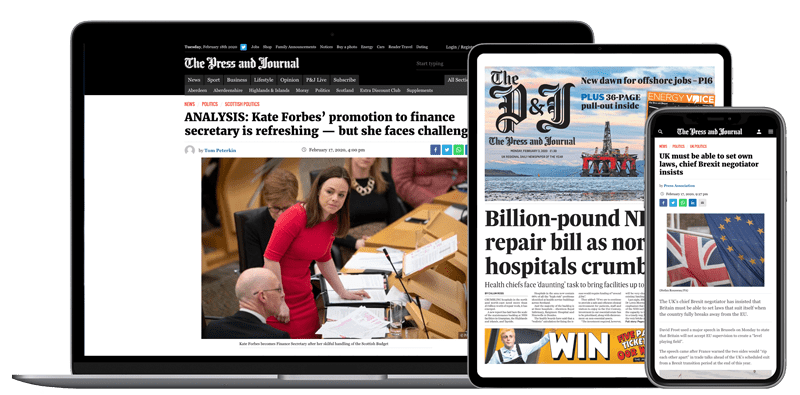 Help support quality local journalism … become a digital subscriber to The Press and Journal
For as little as £5.99 a month you can access all of our content, including Premium articles.
Subscribe