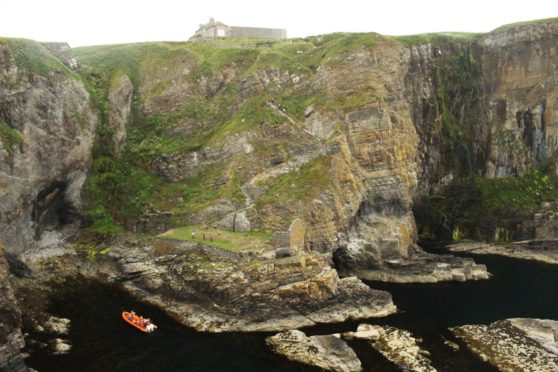 A woman has been rescued after falling from a cliff and plunging into the North Sea.
The woman was walking at the Whaligoe steps, south of Wick, when she slipped and fell more than 25ft into the water at 2pm today.
She fractured her arm in the fall and was taken to hospital for treatment.
The Coastguard was called as the casualty had been unable to climb up the 330 steps  which comprise the 250ft climb back to the top of the cliffs at the beauty spot.
A spokeswoman for the Coastguard said: "We had a call in regard to an injured female who had fallen from the cliff into the water.
"We tasked Coastguard teams from Wick and Duncansby Head to assist the woman, who was unable to climb the steps up the cliffside to the road.
"We were told she had fallen from the cliff into the water and she had fractured her arm in the fall."