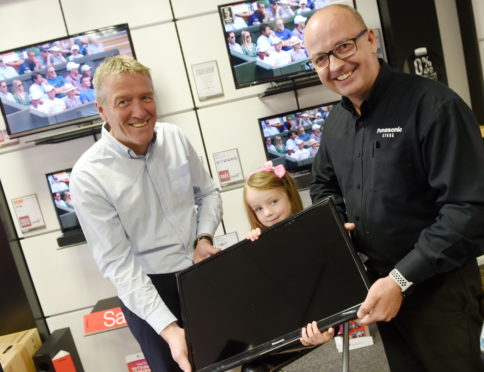 A kind-hearted family has raised money to donate televisions to the north's biggest hospital in memory of their late relative.
Munro Cross, from Evanton in Ross-shire, died earlier this year at 79 after spending some time in the Coronary Care Unit of Raigmore.
Despite regular visitors, Mr Cross's son Alan felt his dad spent a lot of time on his own and would have enjoyed a distraction.
Mr Cross Jnr said: "My father was in the hospital ward for a large period at the beginning of the year and we found it very difficult to get him a television. Some of the other wards had fixed TVs and others had some you could pay for, but it was quite a bit of money for those.
"From the donations taken at my father's service we have decided that we would donate these towards the Coronary Care Unit. The money donated wouldn't do much in terms of purchasing medical equipment but we still wanted to do something good for the patients in the ward.
"As much time as we spend up there, there is a hell of a lot of time that they spend on their own."
The four 24inch televisions have been purchased from the Panasonic Store on the city's Academy Street and will be placed in the ward in the coming days.
Handing over of the television sets took place on Friday where Mr Cross Sr's only great-grandchild, three-year-old Amelia Muir, presented the televisions to Charlie Boe of the hospital's Coronary Care Unit.
Mr Bloe said: "People that suffer from an acute cardiac event such as a heart attack can feel very vulnerable and any distraction from their situation is welcomed.
"Providing TV sets provides a really helpful distraction for some patients. Our existing TV sets are coming to the end of their working life so to be able to replace these with the new sets from Mr Cross's family is just fantastic. It is an extremely kind and generous donation and we really can't thank them enough."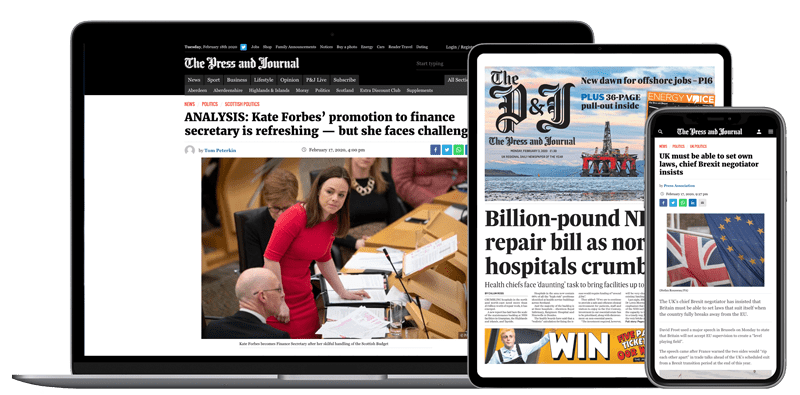 Help support quality local journalism … become a digital subscriber to The Press and Journal
For as little as £5.99 a month you can access all of our content, including Premium articles.
Subscribe