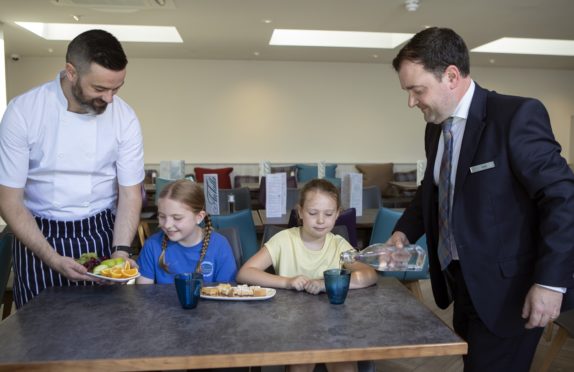 A £2.5 million project to turn a dilapidated hall into a visitor gateway to Loch Ness and the Caledonian Canal is now complete – and has been given the seal of approval by a group of local school children.
The extensive renovation of the Victorian-built Dochgarroch Village Hall is now complete after developers LochNess by Jacobite took over the building with the view to creating a base for visitors to embark on their journeys along the loch.
The development, which has been re-named An Talla – translating from Gaelic as The Hall, comprises a ticket reception and entrance hall, retail outlet, a 90-seat café built around a new central courtyard, and external terrace overlooking the Caledonian Canal towpath and quayside.
The inquisitive school pupils from the nearby Dochgarroch Primary School were invited in to the revamp to see first-hand the changes to the building, as well as tasting some of the goodies on offer prior to the buildings official opening to the general public.
Primary five pupil Hugh commented that he "liked how big An Talla is and I'm excited to come back and try some more goodies. I give An Talla infinity out of 10!"
His sentiment was echoed by primary six pupil Charlie, who tried jammy crumble and it said it was "yummy!" Charlie scored An Talla "100/10" and "would like to come back for some more yummy cakes."
Taking children on a tour through their taste buds was general manager Robert Day, who has previously spent 13 years in the same role at The House of Bruar, and head chef Stuart Matheson.
Mr Day said: "I am so excited about the potential of An Talla and the role it will play as a destination for both tourists and locals to enjoy. We all know that children can be brutally honest, so it was great to hear our menu has had the seal of approval from Dochgarroch Primary School."
Freda Newton MBE, managing director of Loch Ness by Jacobite and founder of An Talla, added: "The pupils at Dochgarroch Primary have seen the whole restoration process from beginning to end, so we couldn't think of anyone better to invite along for an advance preview and to sample the menu. It really was very insightful to get their comments, which luckily were all very positive!
"We want An Talla to be a place for tourists and locals alike, somewhere to share stories and learn about Loch Ness and the historic Dochfour Estate."
In order to undertake the mammoth renovation, a seven-figure funding package had to be secured by Loch Ness by Jacobite from Bank of Scotland.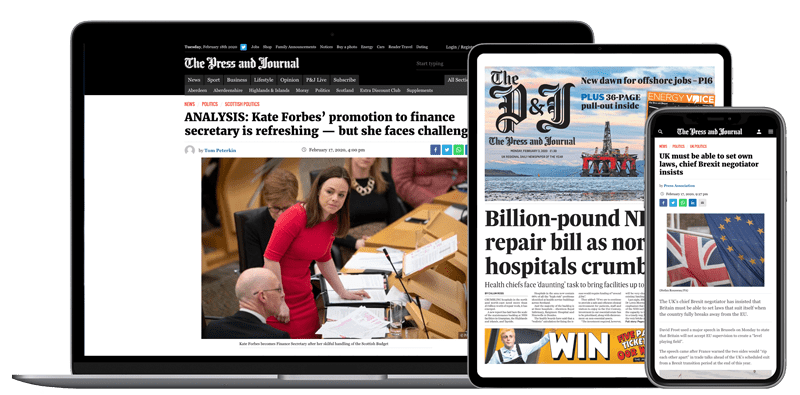 Help support quality local journalism … become a digital subscriber to The Press and Journal
For as little as £5.99 a month you can access all of our content, including Premium articles.
Subscribe