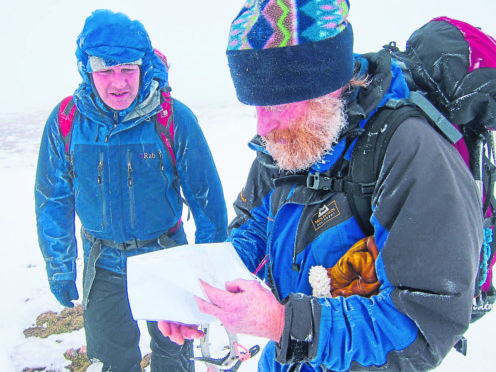 A legendary Scots climber who died after falling on a Munro left more than £1 million in his will.
Andy Nisbet, 65, got into severe difficulty on Ben Hope in Sutherland while climbing with friend Steve Perry, 47.
One of the men – who were known as expert climbers – raised the alarm about their desperate situation and warned they could die if not found quickly.
But they were in an extremely remote location on the 3,041ft peak and their bodies were recovered around 20 hours after the alert had been issued in February.
Nisbet, who lived in Boat of Garten, was a former Scottish Mountaineering Club president and received the Scottish Award for Excellence in Mountain Culture in 2014.
His published will has now revealed he had an estate totalling £1,142,759 at the time of his death.
He had ordered his estate be given to his wife Gill – however, she had passed away in 2006 and the couple had no children.
Nisbet's estate will be shared among family and friends according to his wishes.
Legal papers show his home was valued at £133,500 while his Honda Civic car was sold for £11,900. The rest of his estate was held in cash and a stocks and shares portfolio.
Nisbet was born in Aberdeen in 1953 and was introduced to hill-walking by his parents.
He completed his first Munro at the age of six and by 19 had bagged all the peaks.
Nisbet met his wife on a Himalayan trekking adventure in 1991 and they married two years later and settled in Boat of Garten.
He spent much of his time writing about climbing, including a series of guidebooks for the Scottish Mountaineering Club.
Former RAF Mountain Rescue Team leader David Whalley later paid tribute to Nisbet.
He said: "He was the most active prolific mountaineer that Scotland has ever produced.
"He has climbed over 1,000-plus new winter routes all over Scotland – his enthusiasm was dynamic.
"Never in the history of Scottish mountaineering has anyone been so prolific or enthusiastic and introduced so many to the mountains especially in winter."