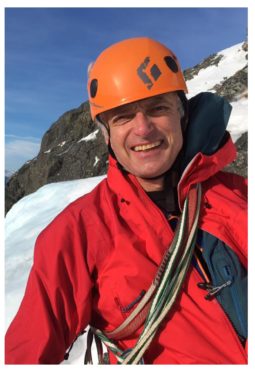 Former colleagues of mountaineer Martin Moran have paid tribute to him as they revealed his body is still missing.
Indian soldiers located the bodies of seven of the eight members of a team of international climbers, including a group of Britons, who were killed on a dangerous Himalayan mountain last month.
The British Mountain Guides posted online today that they understand the eighth and still missing body is Mr Moran's.
A statement from Mark Charlton, Nigel Shepherd and John Cousins said: "We are sad to share the news that the eighth and still missing body is that of our member Martin Moran.
"The thoughts of all British Mountain Guides go out to the eight families and friends involved in this tragic incident.
"Our memories of Martin will linger long and we will always remember him as the consummate professional, a companion with whom great mountain days were shared and a true friend and colleague.
"May he rest in peace among the high places that he loved so much."
Veteran British mountaineer Mr Moran led a team of four Britons, two Americans, an Australian and an Indian on an expedition up the 25,600ft Nanda Devi East mountain, India's second highest peak.
Contact with the group was initially lost on May 26, as the prelude to an air search being launched after the group failed to respond on May 31.
The experienced climber from Lochcarron in Wester Ross set up his company Moran Mountain in Strathcarron alongside his wife Joy and their grownup children Hazel and Alex also work for the business.
He had organised regular expeditions in the region since 1992, where he worked with various local partners.