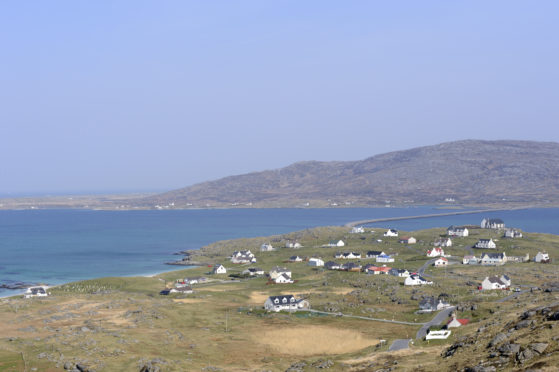 At 2.5 miles long by 1.5 miles wide, it doesn't feel like there would be room for 300 different place-names.
But a new bilingual booklet catalogues the impressive etymology of the Hebridean island of Eriskay – and many of the examples have never been in print before.
Most of the place-names gathered relate to the coast and surrounding waters and reflect the island's stories, past-times and daily routines.
The new publication, from Scottish Natural Heritage (SNH), was launched yesterday on the Gaelic-speaking island famous as the real home of Whisky Galore!
SNH's Gaelic Officer, Robyn Ireland, said: "We're thrilled to be publishing our seventh title in the Gaelic in the Landscape series. The booklet is a celebration of people's inseperable link to our natural heritage through language."
The new Gaelic and English guide has been produced in collaboration with Ainmean-Àite na h-Alba (AÀA), the national advisory partnership for Gaelic place-names in Scotland, and Ceòlas, one of Scotland's leading Gaelic culture, heritage and arts organisations, based in Uist.
It is hoped that the booklet will encourage further reminisces and discussion about the places.
Eilidh Scammell of AÀA said: "We are delighted to have been a part of this project, helping preserve these names for the future generations of Eriskay. The preservation of Scotland's Gaelic place-names and understanding the connections between the language and the land is very much at the heart of AÀA."
The booklet was launched yesterday as part of Ceòlas' summer school programme of community events.
Liam Crouse, Gaelic Media and Communications Officer at Ceòlas, said: "Eriskay remains a Gaelic-speaking island, which has led to the retention of a great number of place-names. If place-names are not used, or have no use, they are forgotten. The place-names of Eriskay clearly continue to have relevance to the island's population."
Eriskay, from the Old Norse for "Eric's Isle", lies between South Uist and Barra and is connected to South Uist by a causeway opened in 2001.
The island is famous for its ponies and seamless jerseys that sell all over the world. It was just off Eriskay that the SS Politician ran aground in 1941 with its cargo of whisky.
The booklet can be downloaded from SNH's website and a limited number of printed copies are available from pubs@nature.scot or 01738 444177.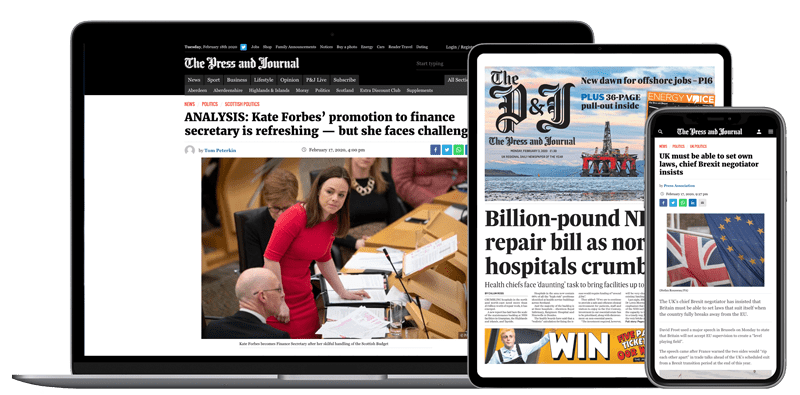 Help support quality local journalism … become a digital subscriber to The Press and Journal
For as little as £5.99 a month you can access all of our content, including Premium articles.
Subscribe