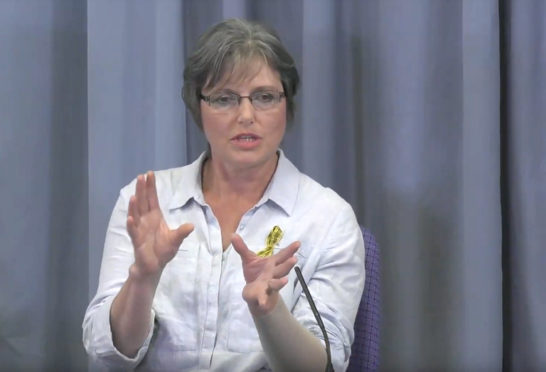 The wife of a north haemophiliac given infected blood says their lives have been "devastated" through a lack of recognition of the condition by the government.
Fortrose mum-of-two Christine Norval, 51, told the Infected Blood Inquiry in Edinburgh that she was "very, very emotional and angry" about "lies and cover ups from the state" over blood transfusions given to haemophilia patients.
Sharing, what she called "family secrets" for the first time, Mrs Norval spoke about the impact of the condition on her husband and her children, claiming "the state" had been "covering up for its mistakes".
Mr Norval was born with a condition called haemophila B – that stops blood clotting. As a child he was given blood transfusions from infected blood. He was told in 1990 that he had contracted Hepatitis C.
The Infected Blood Inquiry is examining why men, women and children in the UK were given infected blood and how the authorities responded and whether there was a cover-up.
In her hour-long testimony to the inquiry, before chairman Sir Brian Langstaff, Mrs Norval said for many years, she and her husband Bruce, 54, who live in Fortrose, were told their concerns were "all in the head – with doctors describing him as an Aids wannabe".
Speaking of her own thoughts and feelings – sometimes of being clinically suicidal – Mrs Norval said she was looking for a "quiet life", for a place to escape from all the many years of campaigning for justice for victims of infected blood transfusions.
During the inquiry, Mrs Norval, who retired from her job as a physiotherapist after battling breast cancer last year, said: "I was asked to come here and speak about the family, and I have shared my secrets with you.
"I don't want to leave here with you thinking 'poor wee you'. What we want is truth and justice."
During her testimony Mrs Norval said she and her husband didn't go half an hour at home without a discussion about his campaign for justice – it was the first thing they discussed in the morning and the last thing at night.
---
Local and Proud: Follow our new Facebook page dedicated to the Highlands and Islands
---
While the campaign was ongoing, Mrs Norval described herself as "single parent", she said: "I am so angry that it is the victims who are being forced to keep trying to get this story sorted.
"They have to use every bit of energy to fight this, to keep it going to help everyone else – they have to try and sort it. "
Saying that her husband had a black book with many names of people who were given infected blood, she said: "My daughter says she can hear her father crying at night – when he has to cross another name out in that book.
"It is for those people that have died that we are continuing to fight."
Mrs Norval said the average age of someone living with infected blood, was 54, the same age as her husband is now.
She continued: "People, say they are sorry. If you are very sorry, then you do something about it. You make it right.
"I would love to hope there will be an end to this, that I could walk into a hospital [and be able to trust what I am hearing]. How do we rebuild that trust? I don't know.
"If they [politicians] told the story and came clean, and were honest. That would be a start."
Speaking to the P&J after giving her testimony, Mrs Norval said: "It was a lottery, if after a transfusion – haemophiliacs got HIV, Heb B, Hep C – and every day we are still hearing these stories.
"Everything we have had – we have had to fight for."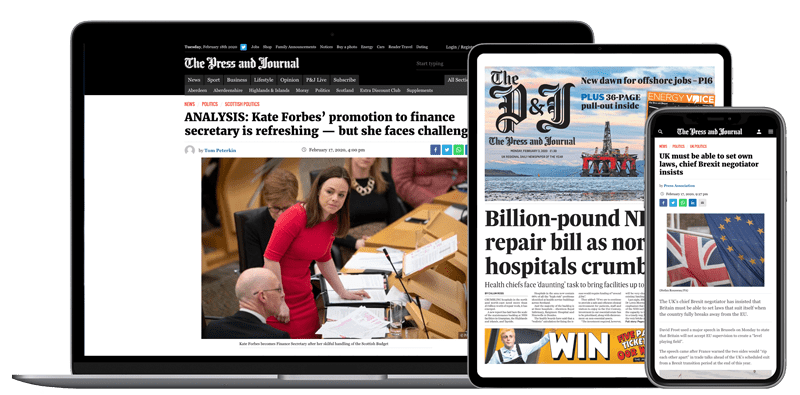 Help support quality local journalism … become a digital subscriber to The Press and Journal
For as little as £5.99 a month you can access all of our content, including Premium articles.
Subscribe