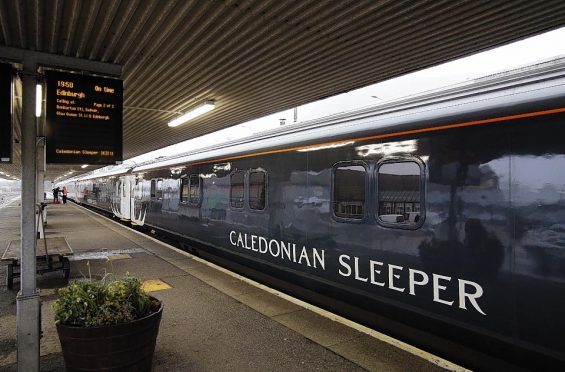 Good progress is being made with plans to introduce an overnight rail service between Caithness and the Central Belt.
Four potential operators have expressed interest and studies are being done whether to run it using a sleeper train or with upgraded seated carriages.
HiTrans believes there is enough demand in Caithness, Sutherland and Orkney to make the service viable.
Frank Roach, who manages the Highlands strategic transport partnership, yesterday said there is undoubtedly a need to be able to travel comfortably from one end of the country to the other in a day.
Plans gather pace for long-awaited rail sleeper service connecting Caithness to central belt
He said: "We're very much looking at the introduction of an overnight service that will give so much better connectivity from Caithness to the Central belt.
"You currently can't travel down, do some business and travel back on the same day.
"We've identified a gap in the market and we have had expressions of interest from four potential operators.
"We believe that if a service was provided, the uptake would be substantial."
The current London/ Scotland sleeper service is operated by Serco Caledonian.
Mr Roach said he has been getting good feedback from potential users of a similar service running through the Scottish mainline.
He said: "A lot of people from Caithness, Sutherland and Orkney travel to the Central belt.
"I got very positive feedback from Caithness Highland councillors at a recent meeting of the Caithness Transport Forum.
"There's also good enthusiasm and support from Orkney and it's a case of translating that optimism into hard financial support which we need to get from the Scottish government to get it off the ground."
Mr Roach said the ideal would be a sleeper service on the route.
But the partnership is also investigating overnight runs using enhanced, more comfortable seated carriages – a lower cost option.
---
Local and Proud: Follow our new Facebook page dedicated to the Highlands and Islands
---
It believes these could be introduced when the current Mark 5 carriages are replaced.
"That is due to happen soon and we believe it could be the perfect opportunity to provide upgraded, higher-quality seating accommodation, together with much more room for bicycles, surf boards and bulky items of luggage."
The partnership believe the extra movement would give a much-needed boost to traffic on the far north line.