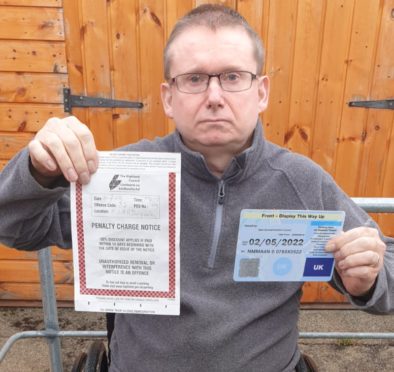 A disabled driver who was caught short is facing a £60 fine from Highland council after he claims he forgot to display his blue badge on his car in Fort William.
Calling the council "inflexible", Lewis Maclean, who has short term memory loss and was visiting the north town from Glasgow, said he was astonished the council would not back down on his fine – even after he showed them his Blue Badge.
A wheelchair user, Mr Maclean contacted the P&J to vent his anger.
He said: "I am really upset and frustrated at the council's response to me about a parking charge notice I received while in Fort William last Saturday.
"As well as having short term memory loss, as part of my condition, I had just driven from Skye to Fort William and desperately needed to use the toilet facilities, hence the reason my mind wasn't on my blue badge.
"It seems that the council is simply being bureaucratic in the face of common sense.
Accepting that he was quite rightly fined, he continued: "In fact, I would applaud Highland Council for being so diligent in their efforts to avoid improper use of disabled parking bays."
After writing to the council twice, Mr Maclean said: "When the council was presented with the reason for me not displaying my blue badge and the fact I proved to them I had legitimate entitlement, they still refused to use their discretion and waive the charge.
"It's one thing parking without paying but quite another when you have the right, but forgot to display. "
A Highland Council spokeswoman said: "It is not appropriate for us to comment on individual cases and peoples' personal circumstances.
"The reasons for getting a penalty charge notice are indicated by the contravention code on the penalty charge notice letting people know why they received it. These can include: "Vehicle was parked in a disabled parking place without displaying a valid disabled blue badge."
"Anyone who wishes to challenge a parking ticket can use the review or challenge form on the council's website or can write to us.
"Anyone who has challenged their parking ticket will receive a letter informing them if they have been successful, or still have to pay the fine.
"If they do not agree with the council's decision they can appeal to the Parking and Bus Lane Tribunal Scotland. A parking adjudicator makes the final decision on appeals."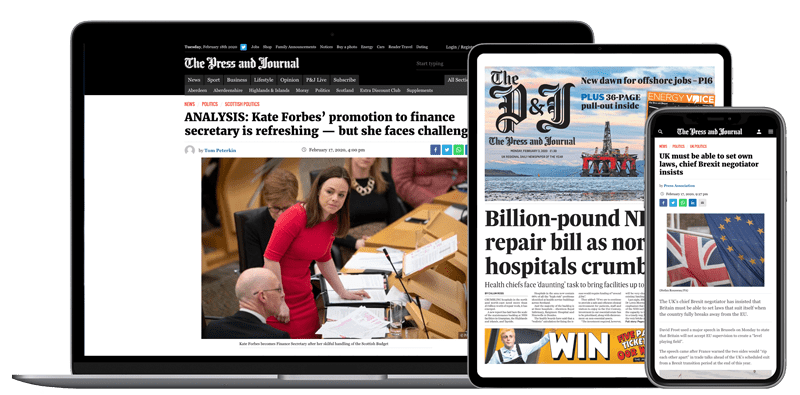 Help support quality local journalism … become a digital subscriber to The Press and Journal
For as little as £5.99 a month you can access all of our content, including Premium articles.
Subscribe