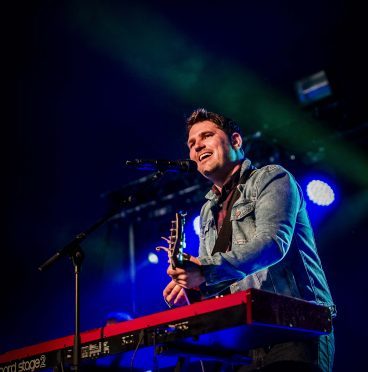 Indie rock band Scouting For Girls are making their way to the north later this year as part of their upcoming tour.
The three piece band will take to the stage at the Ironworks in Inverness on November 7 for the second show of their The Trouble with Boys tour.
The London born group announced the exciting news on social media earlier today saying: "A day full of announcements for you lovely lot …we are going on tour! We are really excited to be able to come out and play the new tracks from the album for you at the end of the year."
This comes just several hours after the brand new single titled Grown Up – the first track from their album The Trouble with Boys – was played live on the radio.
The show marks their second performance in the Highland Capital in less than two years following a show stopping performance at the popular city centre venue in October 2017.
This followed on from their memorable Belladrum appearances in 2007 and 2010.
Performances are also scheduled to take place across on the islands, Moray and the north east at The Sound Archive in Kirkwall, Orkney, The Loft in Forres, Moray, and The Lemon Tree in Aberdeen during their five weeklong tour.
The group are best known for their tracks Heartbeat, She's So Lovely and It's Not About You from their debut album Scouting For Girls released in September 2007; reaching number one in the UK album charts.
Their latest creation marks their fifth studio album following on from the release of their Still Thinking About You album released in 2015 – reaching just 13th place in the UK charts.